Islamic art and architecture have captivated people's imaginations for centuries. With their intricate geometric patterns, stunning calligraphy, and bold colours, they are a testament to the creativity and skill of Muslim artists and architects throughout history. Islamic art is often characterised by its avoidance of figurative representation, instead opting for abstract and symbolic forms that convey the beauty of God's creation. Meanwhile, Islamic architecture is marked by its emphasis on symmetry, proportion, and the interplay of light and shadow. From the intricate tile-work of the Alhambra in Spain to the soaring domes of the Taj Mahal in India, Islamic art and architecture continue to inspire and amaze people around the world.
Here are 11 examples of Islamic art and architecture to look out for on your travels…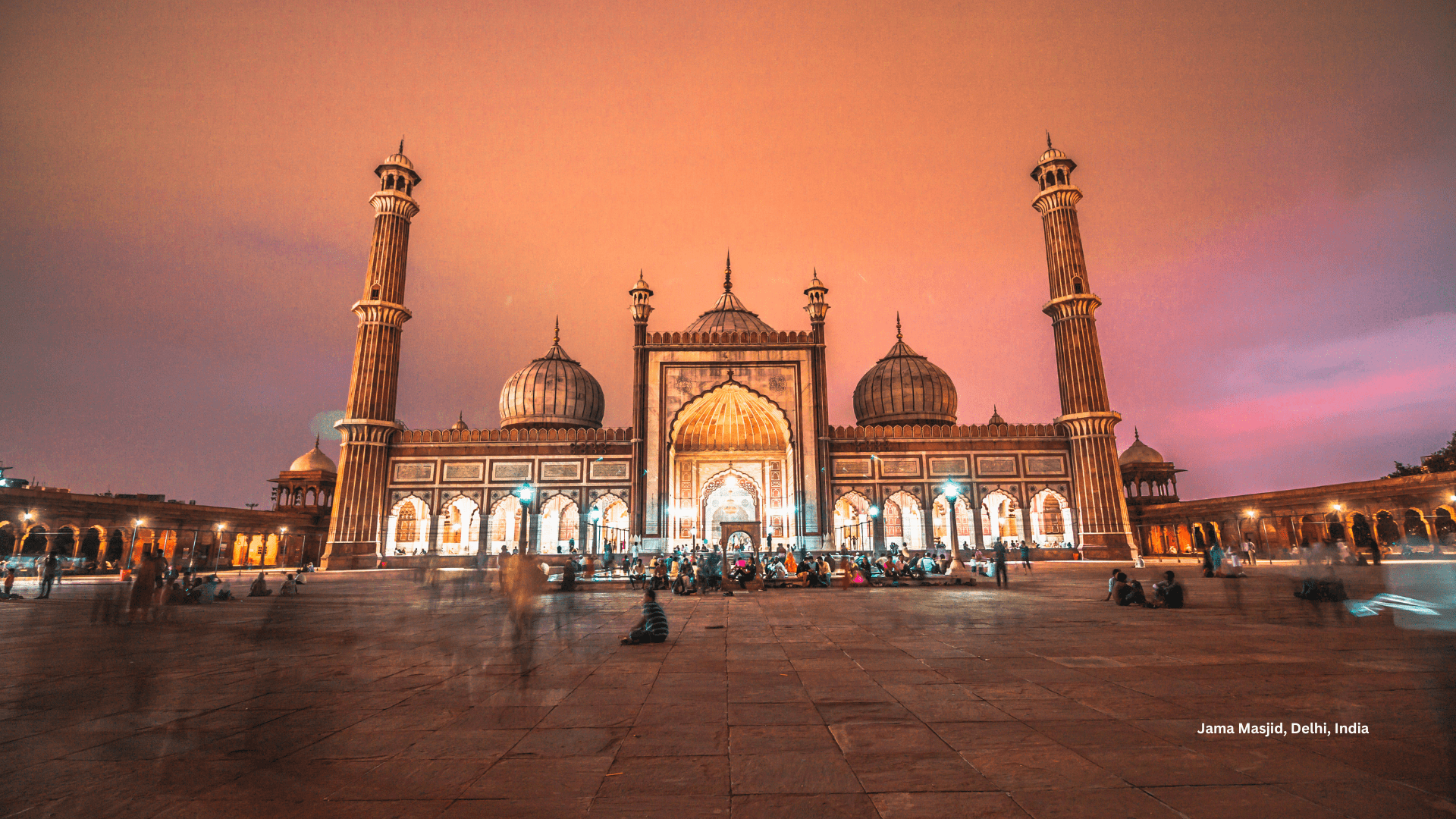 Jama Masjid, Old Delhi, India
Jama Masjid is one of the largest mosques in India, located in the heart of Old Delhi. Built in 1656 by the Mughal Emperor Shah Jahan, it can accommodate up to 25,000 worshippers. The red sandstone and white marble structure is a testament to Mughal architecture and an iconic landmark of Delhi.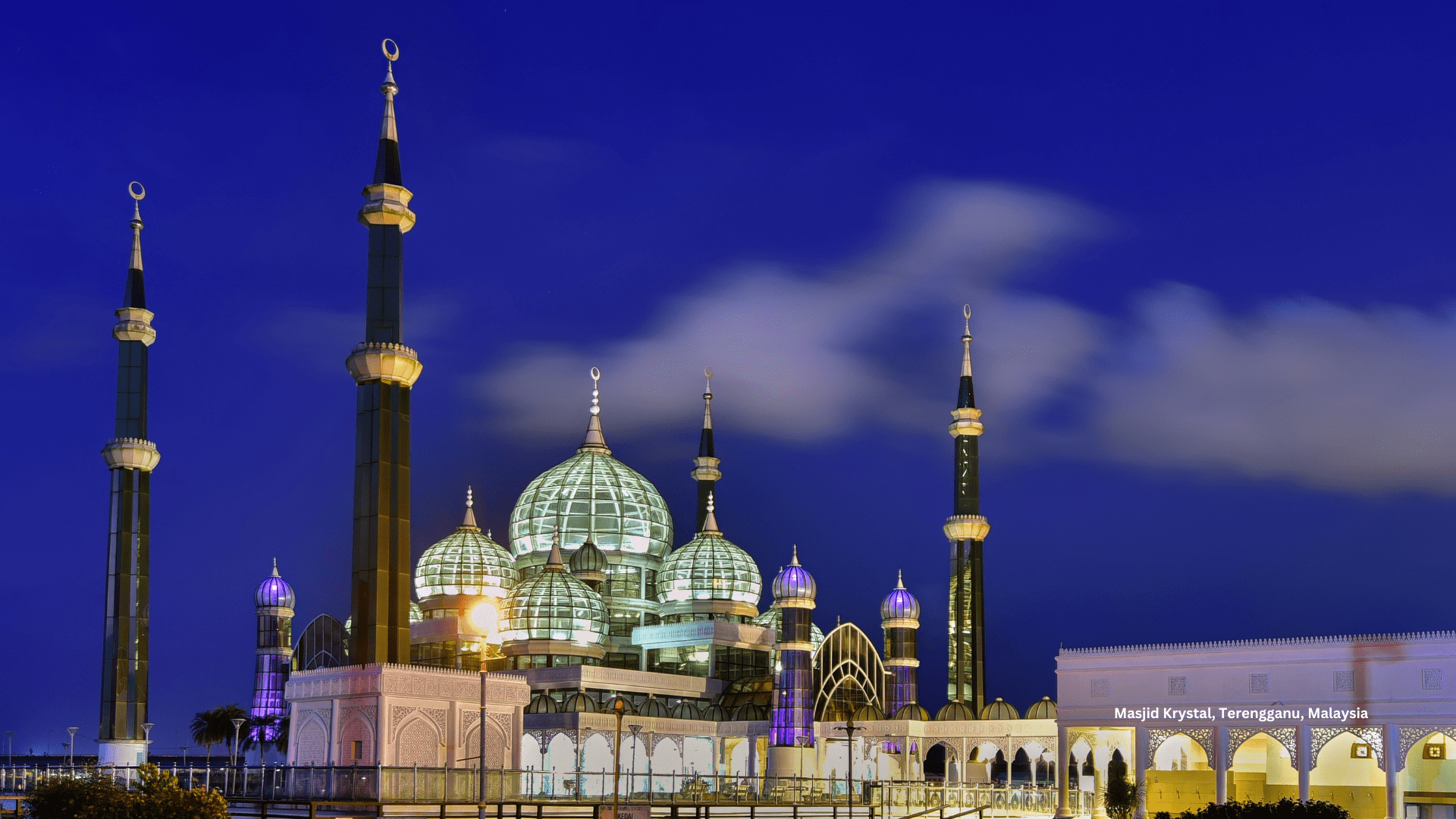 Masjid Krystal, Terengganu, Malaysia
Masjid Krystal, also known as the Crystal Mosque, is a stunning architectural marvel located in Kuala Terengganu, Malaysia. Its unique crystal-like structure is made of steel, glass, and crystal, and it is one of the most visited mosques in the country, attracting tourists from all over the world.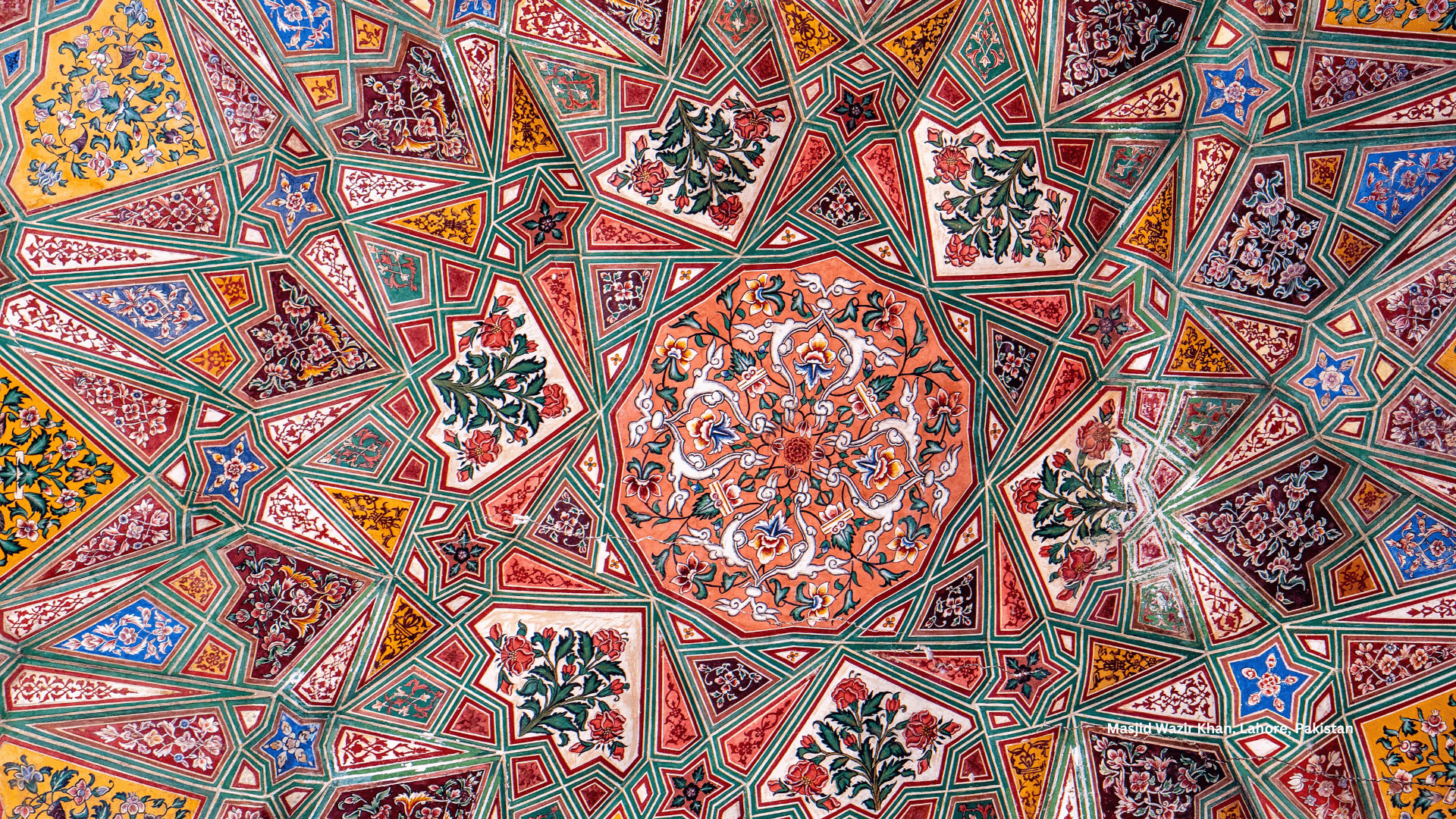 Masjid Wazid Khan, Lahore, Pakistan
Masjid Wazir Khan, located in the heart of Lahore, Pakistan, is a stunning masterpiece of Mughal architecture. Built in the 17th century by Governor Ilam-ud-din Ansari, the mosque features intricate tile work, frescoes, and calligraphy. It continues to attract visitors from all over the world who marvel at its beauty and history.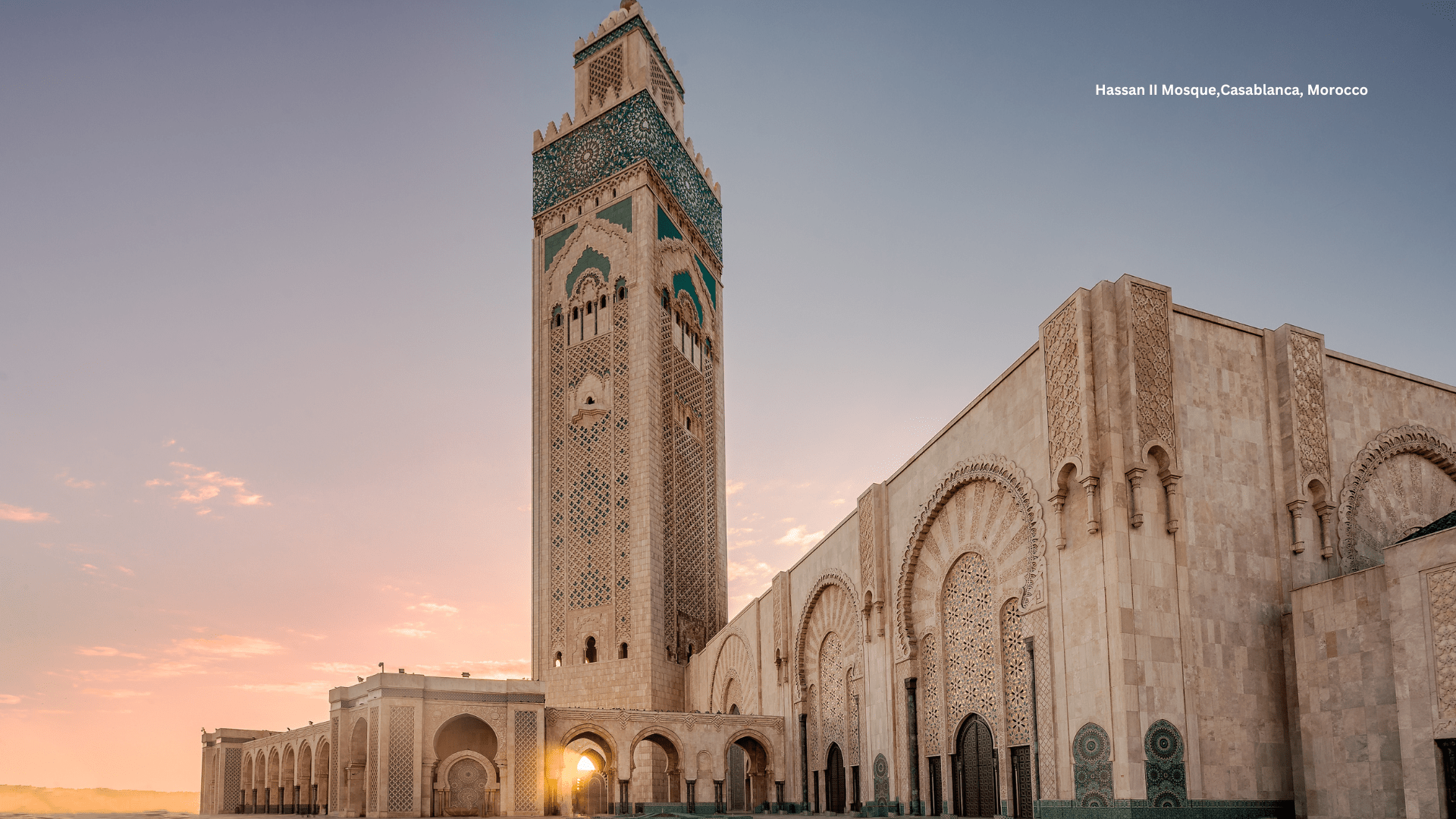 Hassan II Mosque, Casablanca, Morocco
The Hassan II Mosque is a grand and impressive structure located in Casablanca, Morocco. Completed in 1993, it is one of the largest mosques in the world, with a capacity of over 100,000 worshippers. The mosque boasts stunning architecture, including the world's tallest minaret at 210 meters, and offers guided tours for visitors.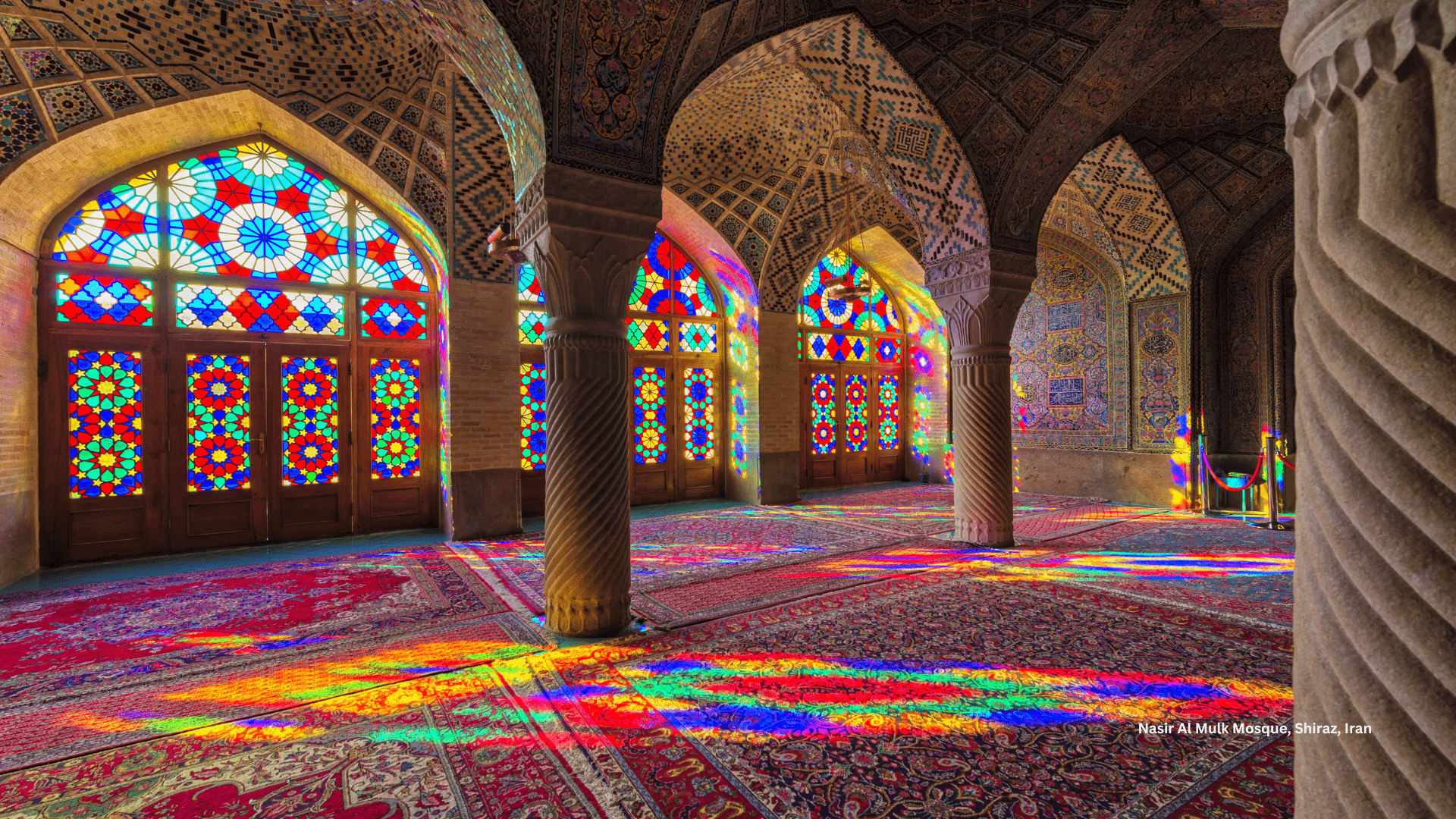 Nasir Al Mulk Mosque, Shiraz, Iran
The Nasir al Mulk Mosque, also known as the Pink Mosque, is a stunning architectural masterpiece located in Shiraz, Iran. Completed in 1888, the mosque is renowned for its vibrant stained glass windows that fill the interior with a kaleidoscope of colours during the early morning hours. The mosque's intricate tile work and decorative details make it a must-see destination for visitors to Shiraz.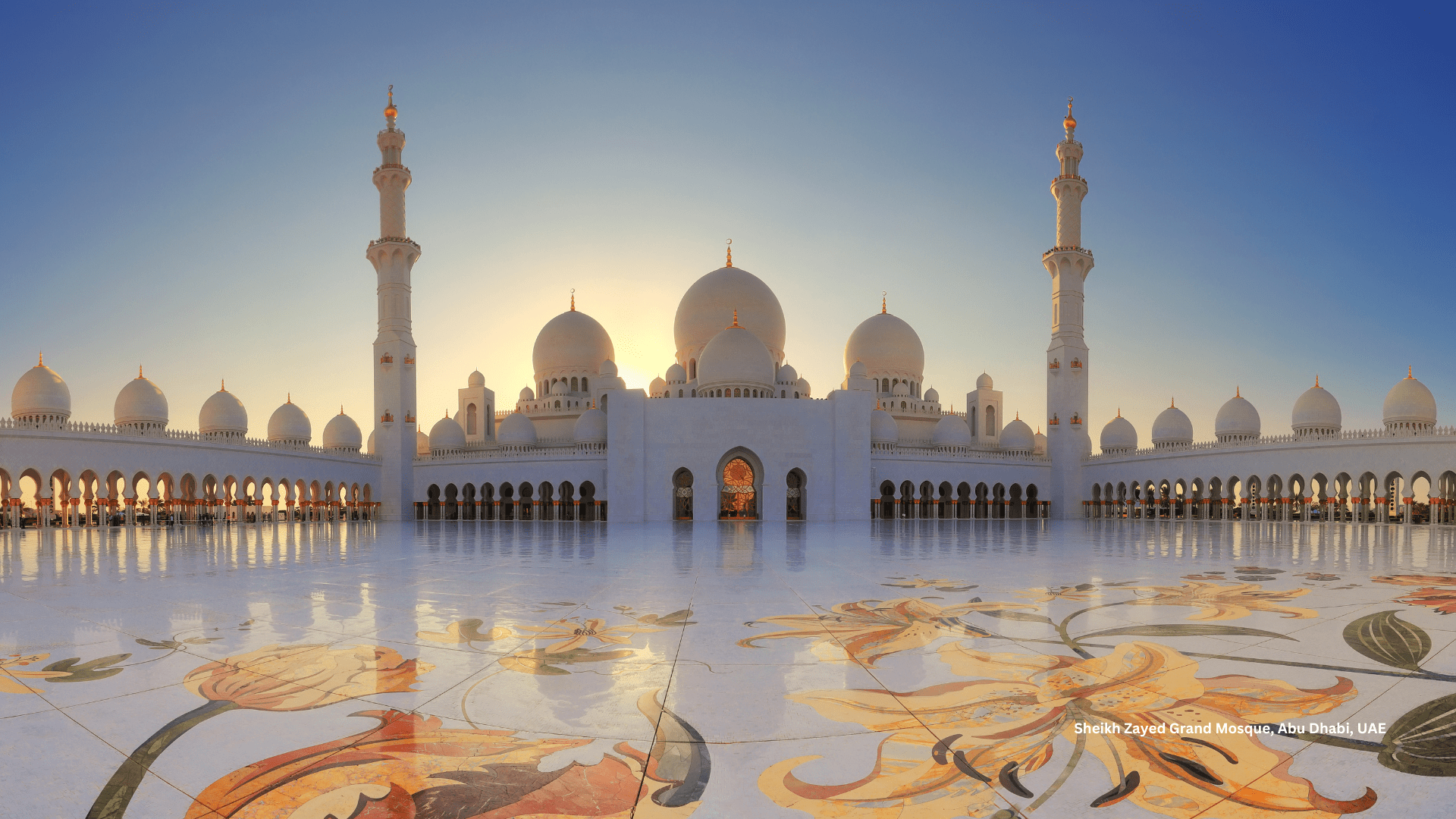 Sheikh Zayed Grand Mosque, Abu Dhabi, United Arab Emirates
Sheikh Zayed Grand Mosque, located in Abu Dhabi, United Arab Emirates, is one of the largest and most beautiful mosques in the world. With its stunning white marble architecture, intricate carvings, and 82 domes, it can accommodate over 40,000 worshippers. The mosque is named after the founder and first President of the UAE, Sheikh Zayed bin Sultan Al Nahyan.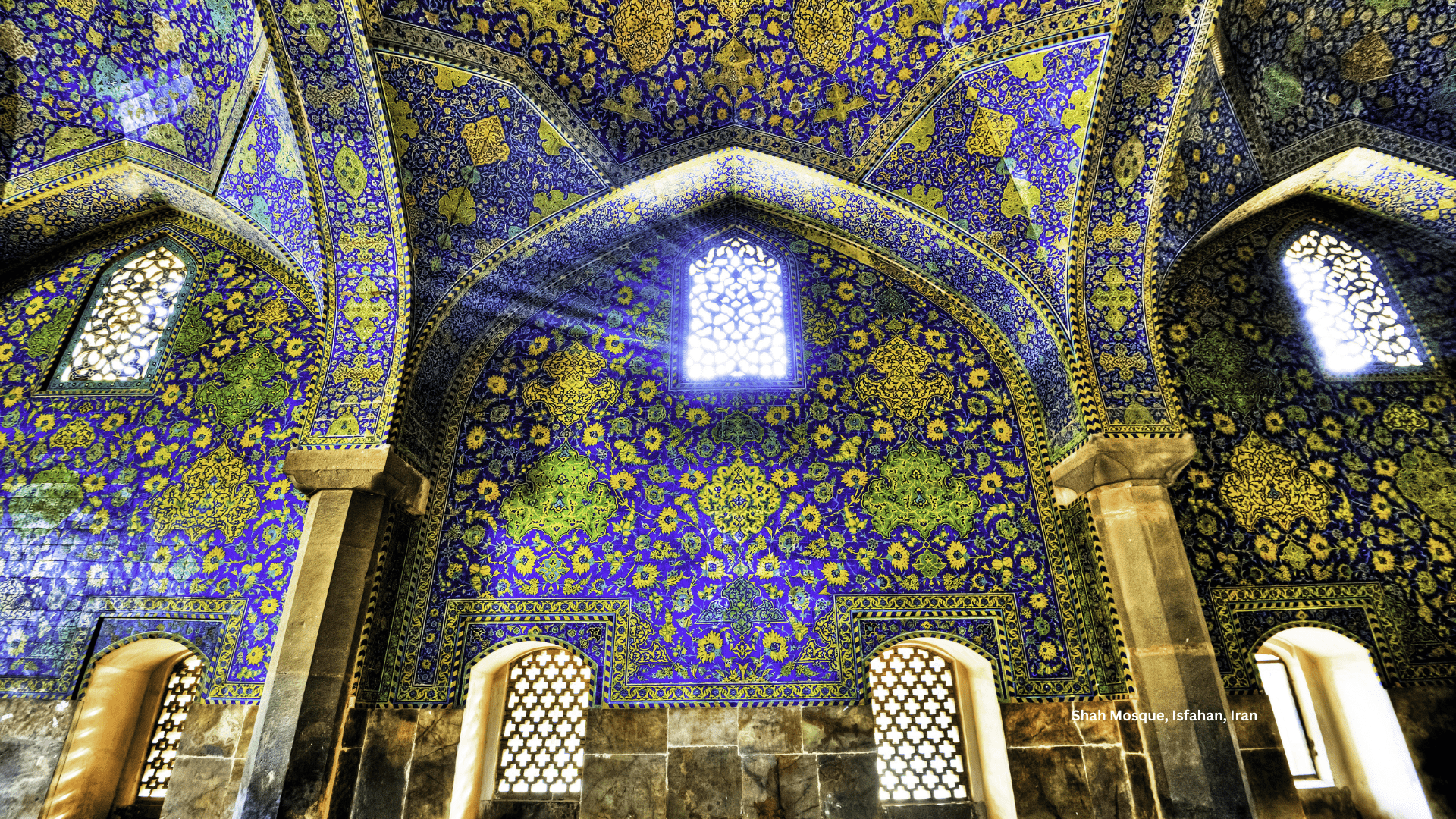 Shah Mosque, Isfahan, Iran
The Shah Mosque, also known as the Imam Mosque, is a stunning example of Islamic architecture located in Isfahan, Iran. Built in the early 17th century, it features intricate tile work, calligraphy, and a massive dome that creates an awe-inspiring interior space. The mosque is a testament to the skill and artistry of Persian craftsmen and is a must-see for anyone visiting Isfahan.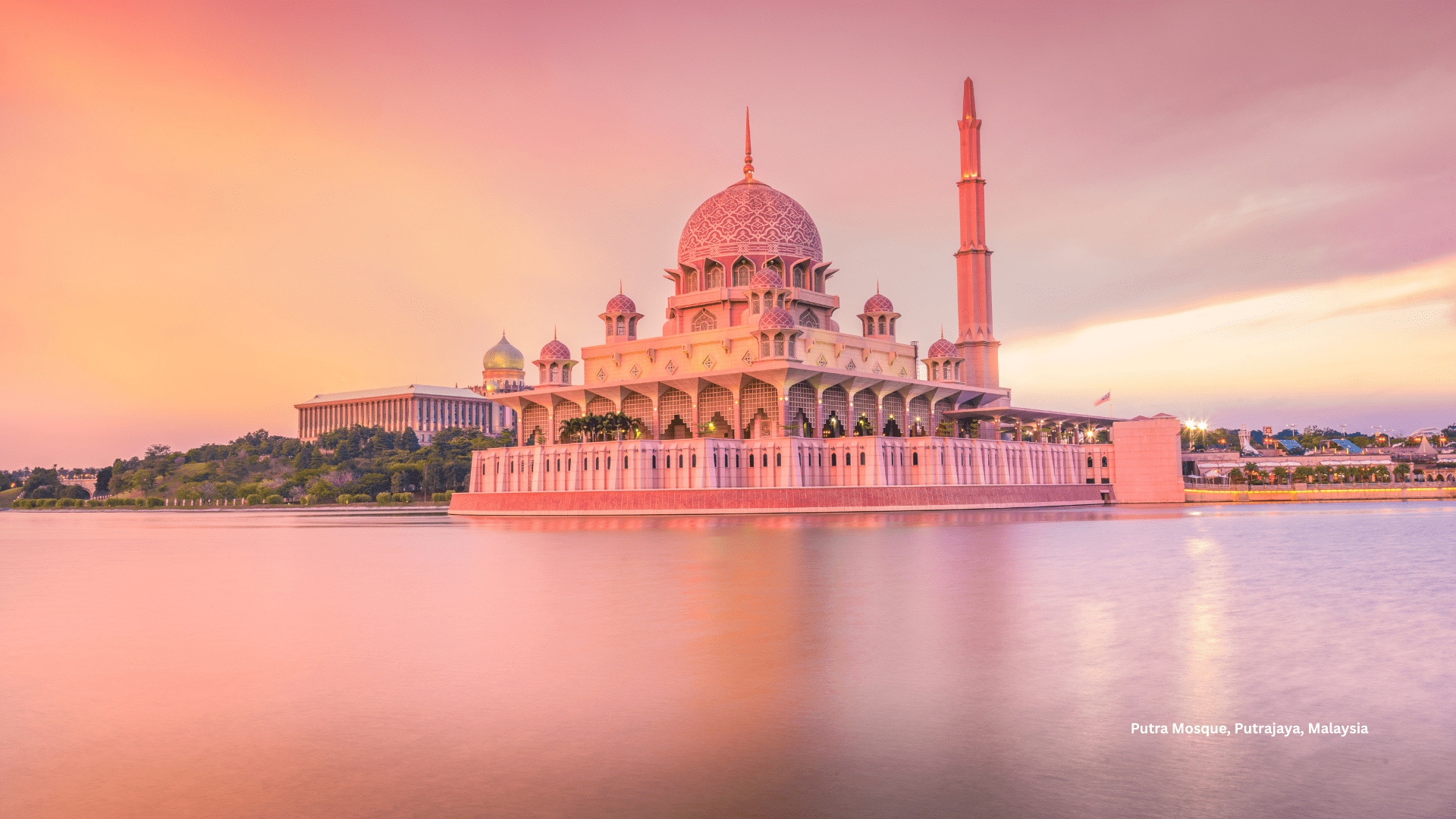 Putra Mosque, Putrajaya, Malaysia
The Putra Mosque is a magnificent Islamic house of worship located in the city of Putrajaya, Malaysia. Its distinctive pink dome and elegant design make it one of the most beautiful landmarks in the city. Completed in 1999, the mosque can accommodate up to 15,000 worshippers and features stunning architectural details both inside and out.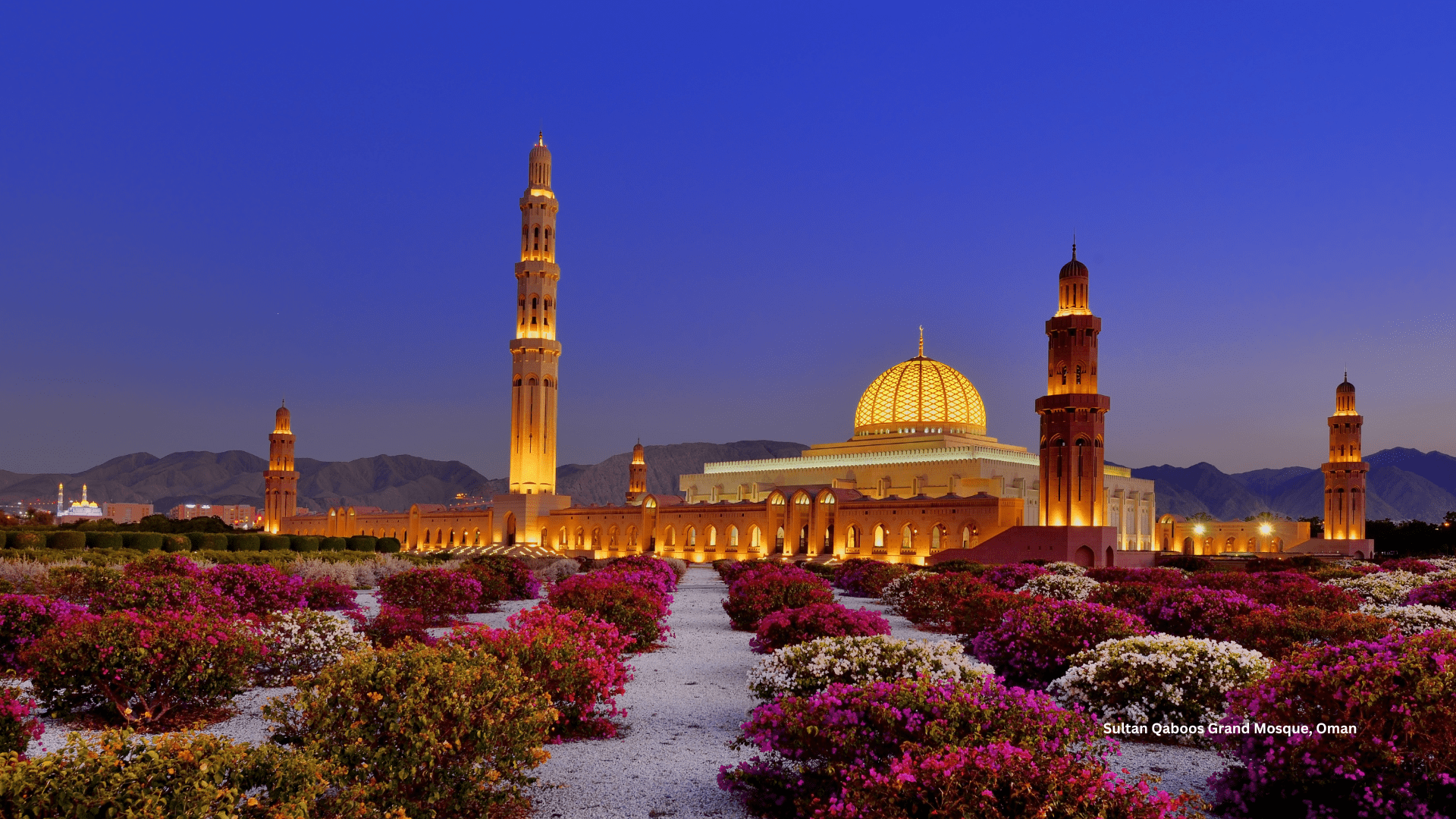 Sultan Qaboos Grand Mosque, Muscat, Oman
The Sultan Qaboos Grand Mosque in Muscat, Oman is an impressive architectural masterpiece that blends Islamic and Omani styles. Completed in 2001, it boasts the world's second-largest hand-woven carpet and the largest chandelier, both made in Iran. The mosque is open to non-Muslims, but visitors must dress modestly and remove their shoes before entering.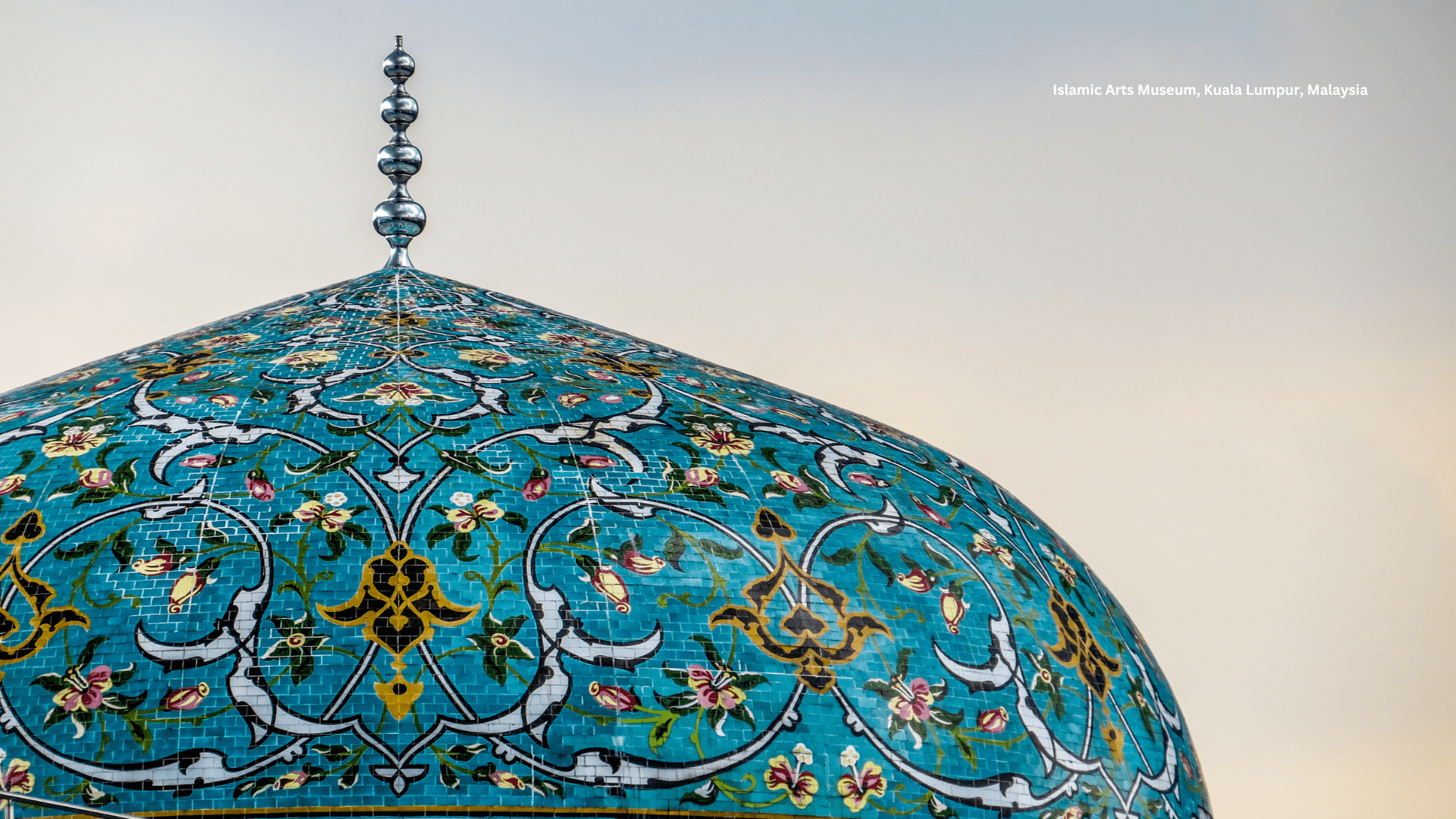 The Islamic Arts Museum, Kuala Lumpur, Malaysia
T
he Islamic Arts Museum Malaysia, located in Kuala Lumpur, is one of the largest museums in Southeast Asia dedicated to Islamic art. Its impressive collection features more than 12,000 artefacts, including textiles, ceramics, calligraphy, and jewellery from across the Islamic world. The museum offers a fascinating insight into the rich cultural heritage of the Islamic world.
Did we miss any?
What are your favourite examples of Islamic Art and Architecture? Let us know at editor@lowseasontraveller.com and we will try to feature them in our next article.