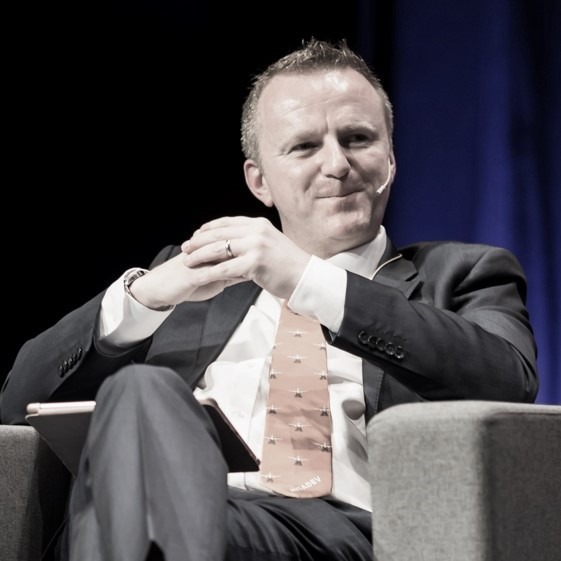 Ged Brown
Founder & CEO
Ged is the founder and CEO of Low Season Traveller; the world's first organisation completely dedicated to the promotion of travel during the off-peak seasons in each destination as a way to alleviate the growing problem of over-tourism.
A passionate advocate of the advantages of tourism, Ged has spent his entire career working at senior director level with leading travel and tourism organisations such as Thomas Cook, MyTravel, Kuoni, Routes, ForwardKeys, Travel Weekly and AviaDev. He is dedicated to ensuring that there is a sustainable tourism offering for future generations which protects and nurtures destinations and their cultures. As such, he is frequently called upon to present at several travel industry events throughout the year and regularly writes articles and publications on the industry.
Ged has an active position on the management board and is also a founding partner of The World Tourism Association of Culture & Heritage.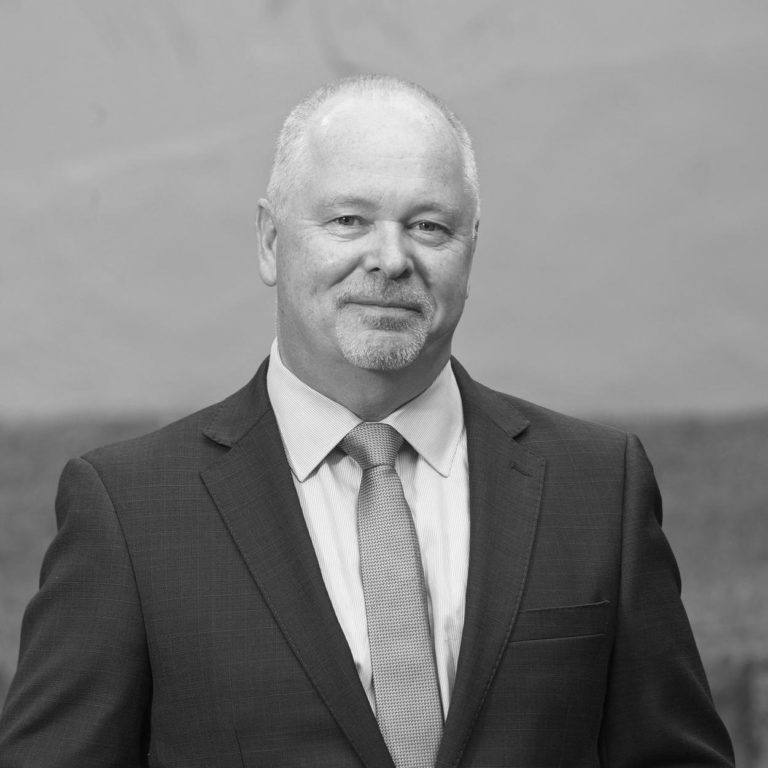 Chris Flynn
Founder, President & CEO, WTACH
Chris is a member of the LST Advisory Board and is also the Founder, President and CEO of The World Tourism Association for Culture and Heritage.
With more than 30 years experience in international tourism working in countries across four continents, Chris has developed an intimate knowledge of the industry and is recognised for his ability to identify future trends that have the potential to influence (Impact) the industry.
A leading specialist in terms of development and strategy, Chris is a regular speaker at high profile international events and provides insights to leading news media channels such as BBC World News Asia Business Report, which boasts a live global audience in excess of 400m
Formerly the Regional Director Pacific for the Pacific Asia Travel Association (PATA), a position that required liaison at the most senior levels of industry and Government within the 20 nations of his portfolio. Chris's expertise is often sought by leading Australian and International businesses and university faculties.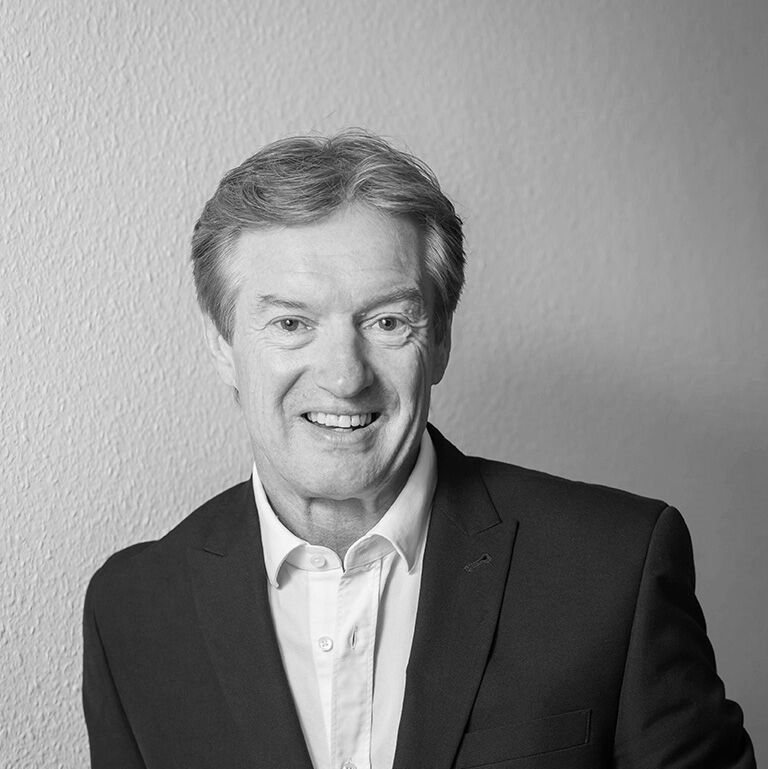 Tony Hallwood
Business Development Director
Tony brings over 35 years travel and tourism experience to the Low Season Traveller team and he has visited over 60 countries worldwide for work and leisure.
His career has covered senior director roles for major travel companies including SAGA, Cosmos, Airtours and My Travel. Whilst over the last 14 years Tony has been a successful business development director of 2 of the UK's fastest growing airports, Leeds Bradford and Bristol Airports. Tony's strengths are building strong partnerships with airlines, tour operators and national tourism partners alongside maximising his extensive PR and media experience to promote a wide range of new destinations, routes and services.
Tony is passionate about the opportunity that travel delivers to broaden the mind alongside delivering a greater understanding of our wonderful and beautiful world. With Tony's extensive travel industry background he appreciates how increased efforts to promote the opportunities of low season travel need to be undertaken if we are to deliver a more sustainable tourism offering. The ability to deliver increased economic benefits across the world by helping to spread tourism demand throughout the year cannot be underestimated and Tony believes that the first step is to provide information and educate travellers more effectively which is where Low Season Traveller will now play an active and central role.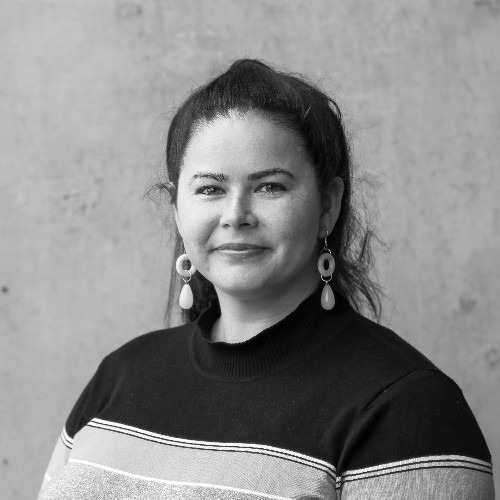 Rachel Jacgung
Editor – Low Season Traveller Magazine 
Rachel is an experienced writer and strategic communications professional with a master's degree in International Sustainable Tourism from Monash University. Joining Low Season Traveller as Editor of our quarterly magazine, Rachel hopes to inspire travellers to experience some of the world's best destinations and places to eat, stay and play, while educating readers on why the low season is the best time to experience them.
Having visited over 30 countries across six continents and living in three different countries, Rachel is almost always planning her next trip. After spending the better part of the last two years locked down in her hometown of Melbourne and all the trip planning put on pause, she can't wait to get back out into the world.
For Rachel, travel is all about the connections you make – with the people, the nature and the culture and history of a place. The experiences we have when we travel teach us more about life than any university degree, and Rachel thrives off soaking up knowledge and new perspectives on any trip.
Rachel is passionate about sustainable travel and believes low season travel is the industry's best kept secret that needs to be shared with the world. It is a win-win solution for the environment, for local economies and for an outstanding visitor experience!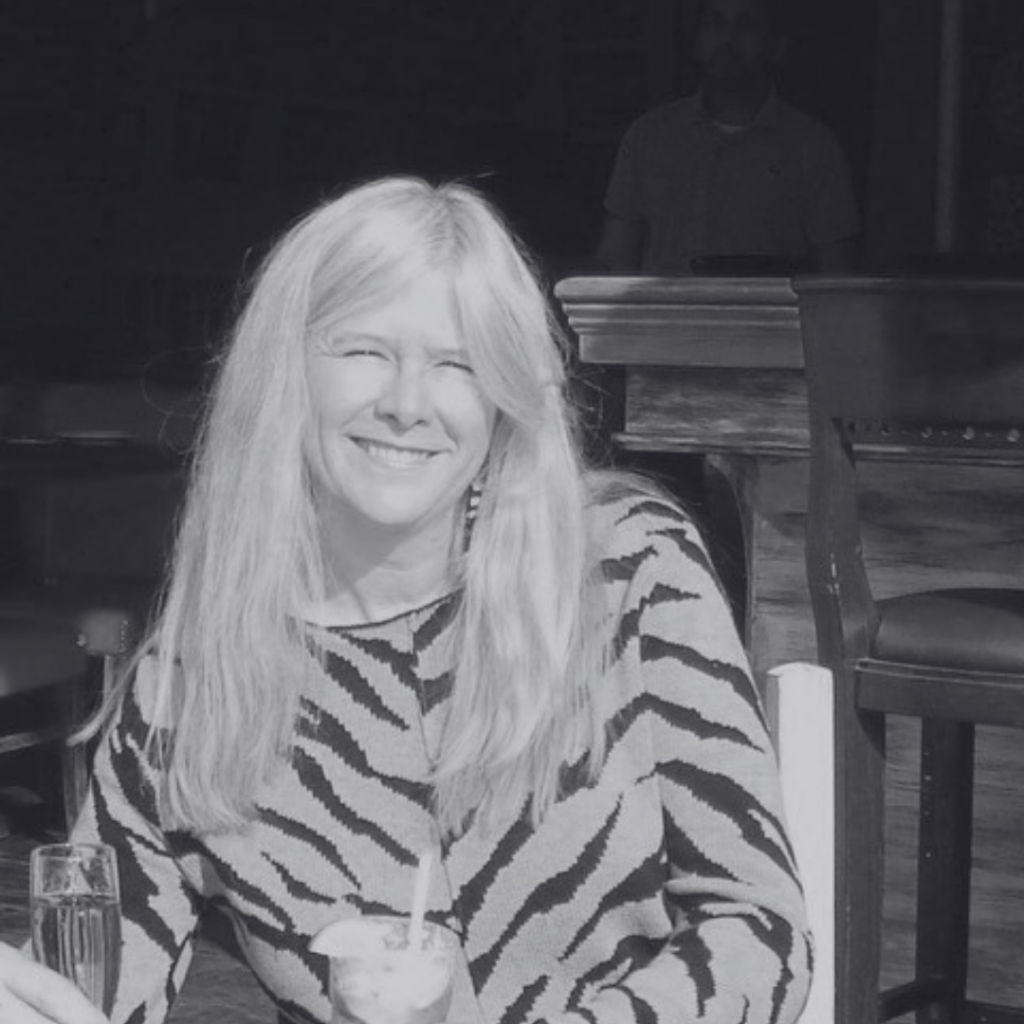 Lisa TE Sonne
Editor at Large – Low Season Traveller Magazine 
An award-winning writer who explored seven continents, dove many seas, and wrote for airline, Time-Life, and National Geographic media. Her books include "My Adventures" and "The Great Outdoors" for Quarto Publishers. Wrote for Oscar-winning and Emmy-winning projects. Co-founder- CharityChecks.org; member of Space.com's launch team and The Explorers Club.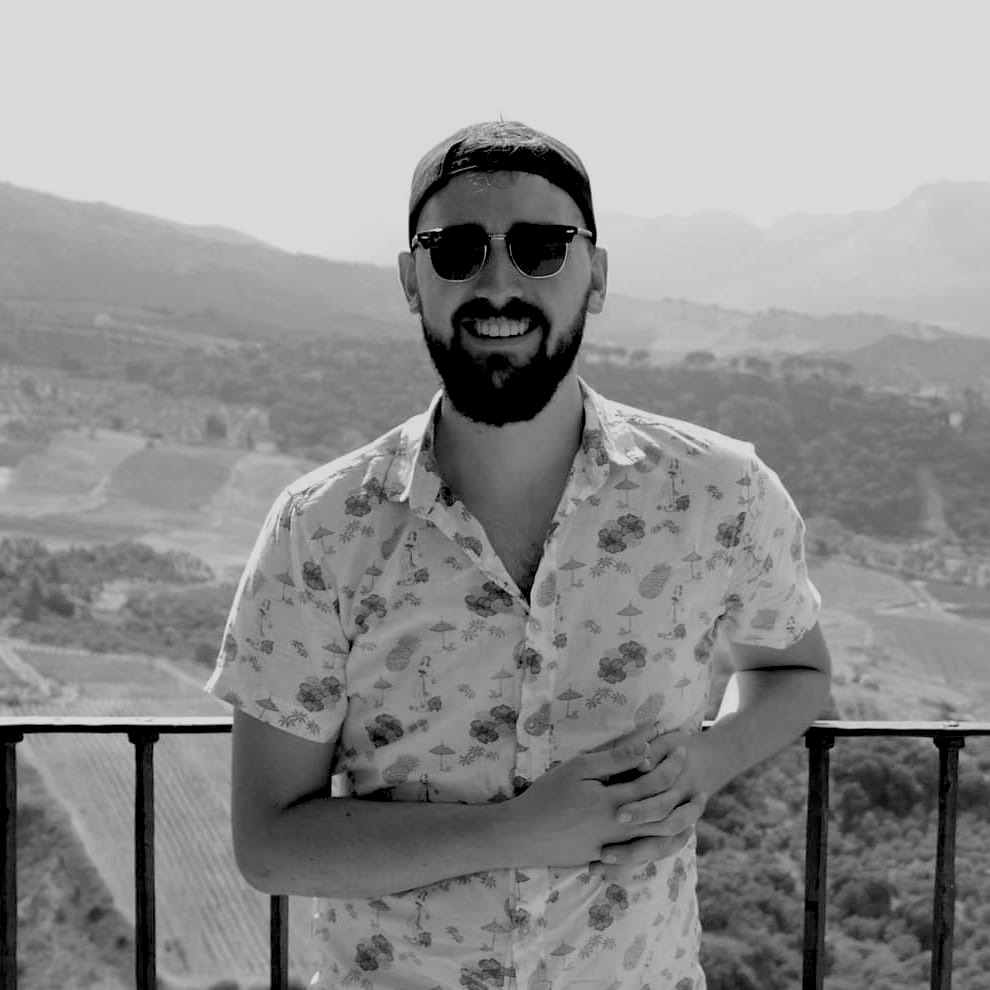 Ryan Maley
Content Development & Community Manager
As the Content Development & Community Manager at Low Season Traveller, Ryan is helping to shape and deliver strategic digital content and grow the Low Season Traveller community.
Ryan graduated with a degree in Business and Management and has worked in the travel industry for the past 7 years, helping to develop content and deliver campaigns to promote his home city of Manchester. Throughout this time, Ryan has developed the skills to execute multi-channel marketing campaigns, as well as a deep knowledge of the tourism industry.
Ryan has a passion for sustainable travel, and understanding the culture and heritage that has helped shape destinations, sharing his travels on his blog:
www.asinglestep.co.uk
. He believes that travel truly makes people better, more well-rounded, and culturally intelligent. He's keen to ensure that travel is accessible for all and believes that low season travel uniquely offers this opportunity, as well as the ability to connect more deeply with the communities that they visit.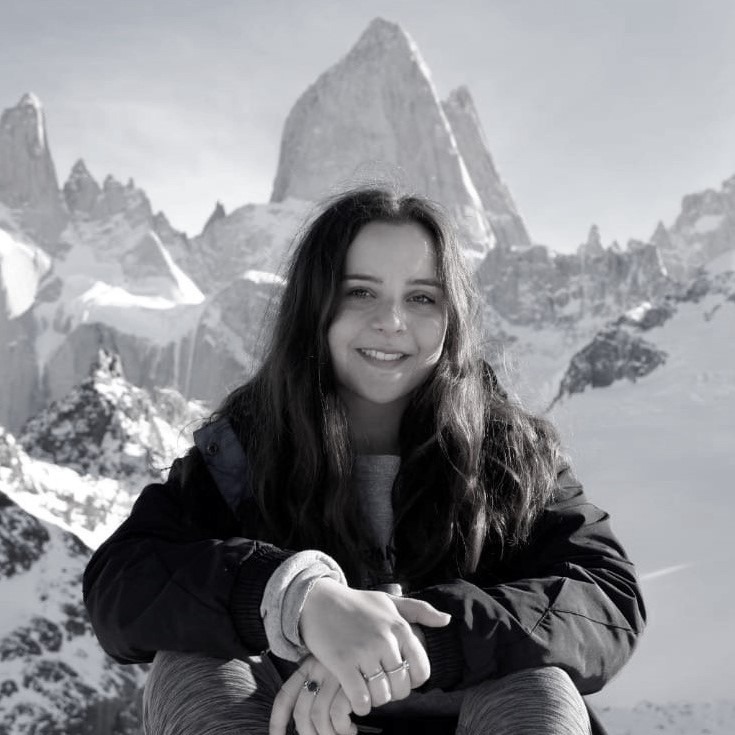 Kate Cummings
Business Development – French & Spanish Speaking 
My first taste of low season travel was during my gap year while volunteering in Ecuador and on The Galápagos Islands before exploring Peru.
I then studied French, Spanish and Italian at the University of Exeter, living and working in both Paris and Buenos Aires as part of my degree. Whilst teaching English in Buenos Aires I spent my weekends and holidays discovering the lesser-known parts of Argentina and visiting neighbouring countries. I am particularly fortunate to have explored Patagonia during their low season. Staying in the virtually deserted and snow-covered El Chaltén and hiking from here to Fitz Roy was magical.
As an advocate for sustainable and slow travel, I love taking alternative routes via trains, boats and bikes rather than flying to truly engage with not just the destination but also the journey. My slow travelling goal is to one day make the trip from Portugal to Vietnam – the longest train journey in the world!
I am excited to develop partnerships which will uncover more destinations perfect for low-season travel.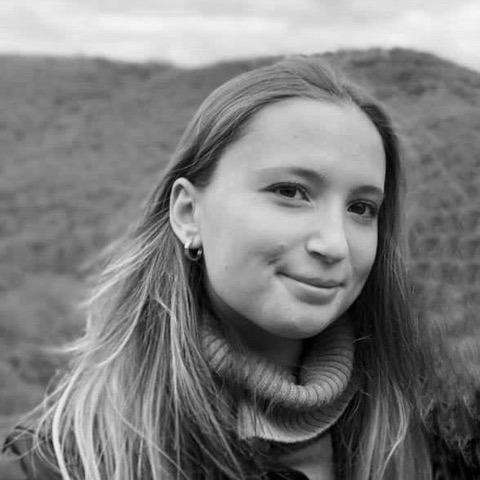 Alessia Tomasi
Sustainability Consultant 
Being born in Guernsey and brought up in Luxembourg, whilst also having lived in Germany, Italy and now the UK has allowed me to be surrounded by various international and diverse cultures. I subsequently gained a keen interest in discovering other cultures and languages from across the world. As well as this, travelling since a young age with my family and continuing my travels as an adult has made me very passionate about travel and tourism. I specifically enjoy travelling to places that not many people know about especially during their low seasons as they remain untouched and provide authentic experiences. The best part about travel for me is to truly immerse myself in the local community, culture, and language.
The pandemic highlighted the impact human activities are having on the environment and how quickly it is degrading. Thus, I felt inspired to undertake an MSc in Global Sustainability Solutions at the University of Exeter as I wanted to be part of the important mission of making our planet a safer and greener place for us and for the generations to come. Luckily, I was able to study sustainable tourism throughout my course, which made me realize combining my passions of sustainability and travel is the career path I wanted to take. Through completing my dissertation with a sustainable and responsible tourism focus, it really opened my eyes to how much scope there is for our planet to become a safer and greener place through the widespread implementation of sustainable tourism.  I am truly looking forward to helping Low Season Traveller change the way the world travels.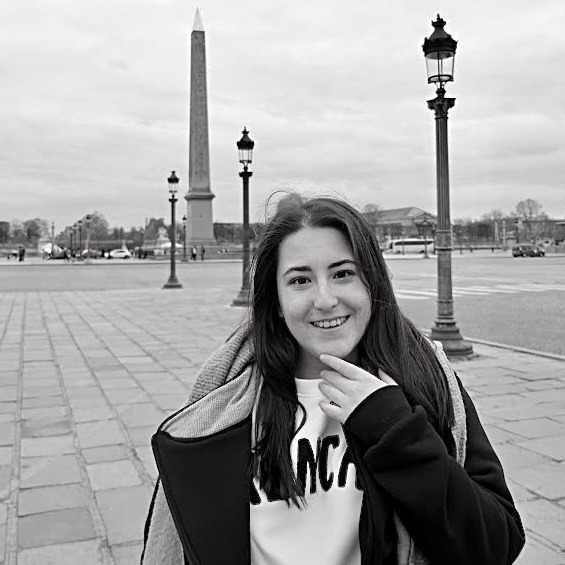 Nikolina Georgieva
Marketing Intern 
Nikolina is currently at her last semester of her bachelor's degree in Tourism Management. She is originally from Bulgaria but chose to study in the Netherlands for the past four years, which allowed her to work in an intercultural environment and make friends with people from around the world.
Her love for Tourism came from her love for culture and history. Working in the tourism industry for the past few years, showed her what a great difference it is to work with tourist in the low seasons, rather in the summer crowds. Nikolina, believes that promoting responsible traveling is the future of the tourism industry and is proud to play a part in this with Low Season Traveller.
During her studies, Nikolina fell in love with Marketing, therefore working as an intern in the marketing team of Low Season Traveller is the perfect opportunity for her to combine two of her passions and to be part of a great team. As a social media marketing intern, Nikolina hopes to contribute with bright and innovative ideas to Low Season Traveller with the help of her experience in content editing and content writing.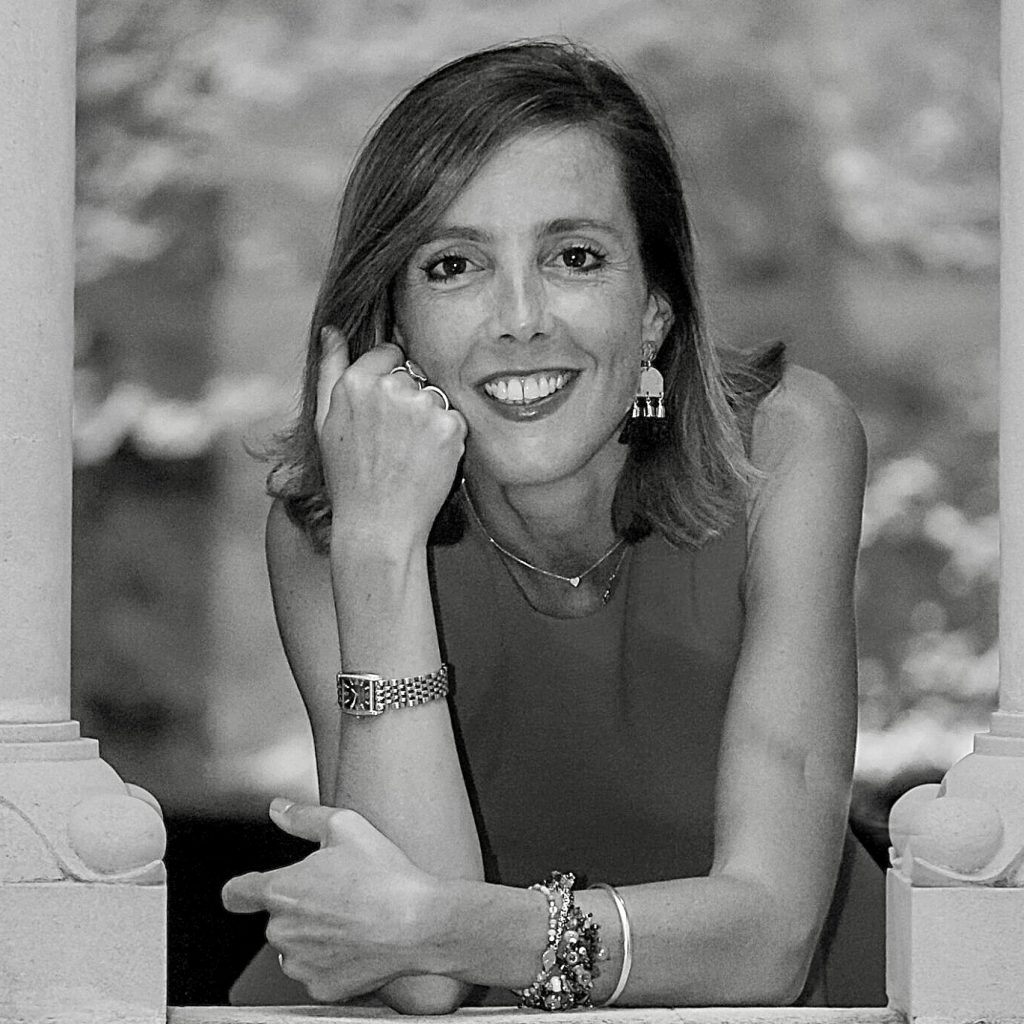 Apolline Addor
Account Director
Swiss by birth and raised on the shores of Lake Léman, Apolline has always been a traveller at heart. Wandering extensively throughout Asia from a young age has definitely left its mark and this continent still seduces her most. Years after, Apolline was attracted by the Northern and Latin American continent and more recently by Africa where she discovered majestic landscapes and a magical fauna and flora.
After having studied in the famous Ecole Hotelière de Lausanne (EHL) with memorable internships in Berlin and Rome, Apolline realized that mastering languages was a true passion, and it is logically that she started her career in the travel industry at the iconic Beau-Rivage Palace in Switzerland. But a taste for adventure brought her to move to Madrid where she worked for the Villa Magna and added one more language to her list of conquests. Falling in love with the Spanish lifestyle and culture, Apolline decided to call it home and she is now based in Mallorca. From there, she works for different projects in the luxury travel industry, the perfect playground to combine all her passions and make a difference.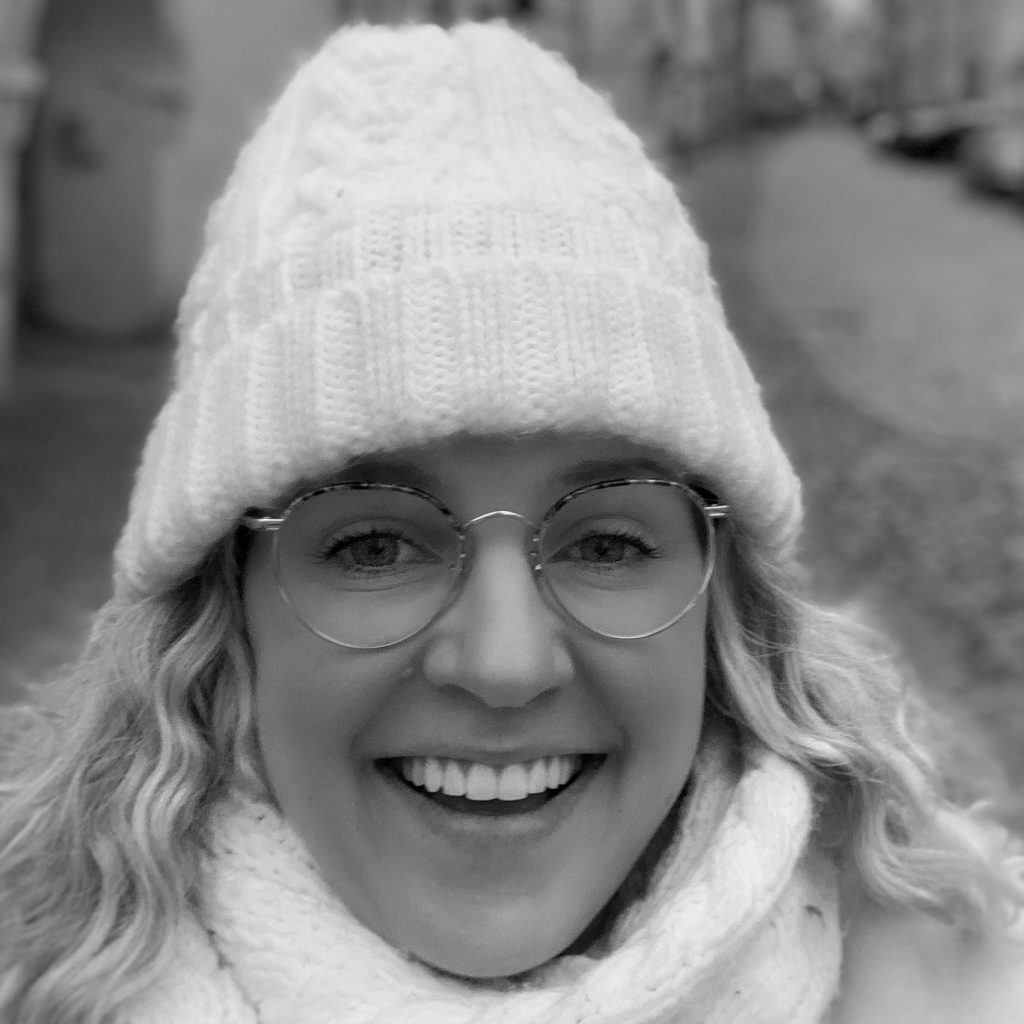 Kate Burgess
Tourism & Content Consultant
As Low Season Traveller's Tourism & Content Consultant, Kate brings a fresh and innovative perspective to the travel industry. After completing her Masters of Tourism at Monash University she found her passion in sustainable, responsible tourism and gastronomy. Kate is dedicated to challenging the ingrained understanding of the travel industry. She sees travel as a way of life, working from where we are while experiencing deep connections with people and their culture. Kate's fervour for travel led her to travelling to over 30 countries and living in 3 different continents. Chatting around a campfire in Kenya or sharing a frog leg in Vietnam is made all the better without the crowds. Travel is so much more than ticking off seeing the major attraction or soaking up the rays on a beach, it's about finding deep-seated and holistic connections with our fellow humans. Hence, the passion Kate found in gastronomy. It doesn't matter if you speak the same language, are old or young or from different hemispheres, we can all connect through the sharing of cooking and eating together. Kate is excited to be working for Low Season Traveller to help bring to attention the amazing experiences people can have during off-peak times.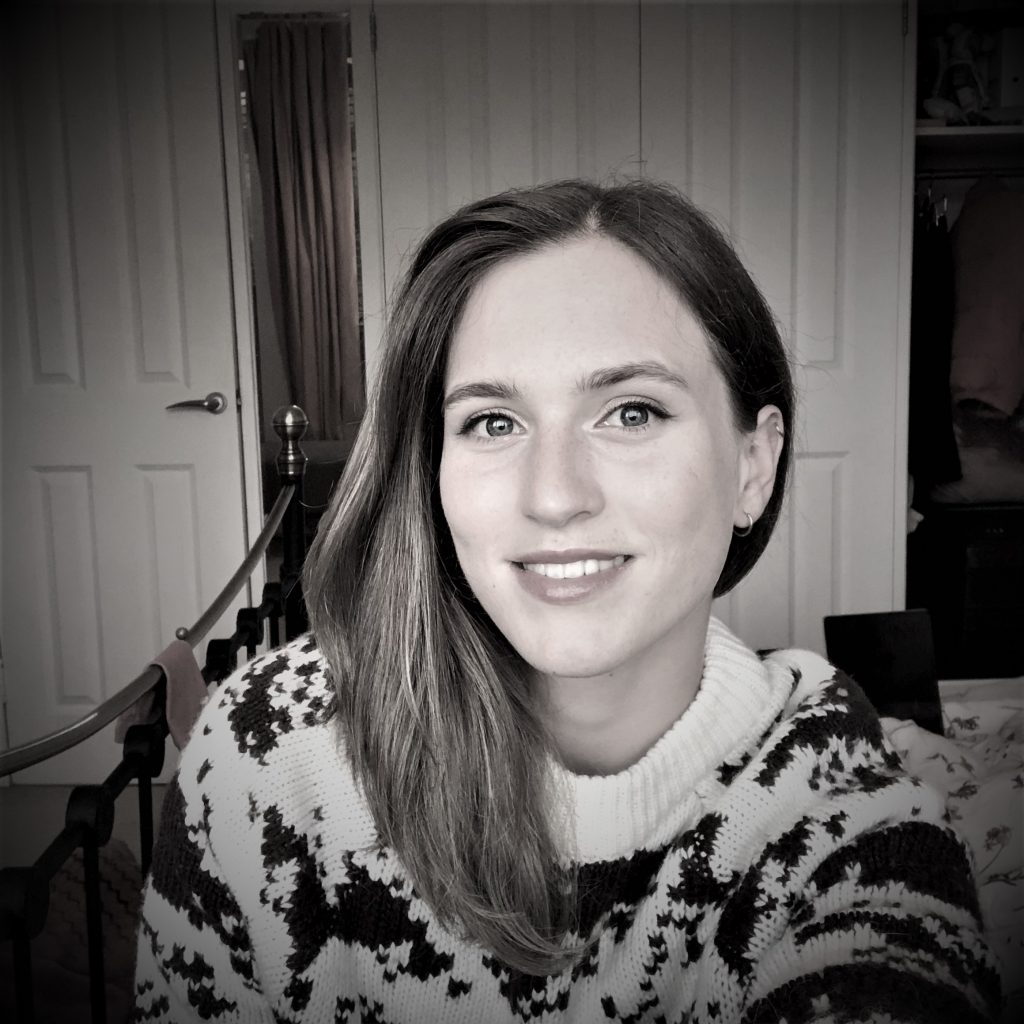 Honor Morrison
Presenter
It has been Honor's ambition since childhood to work in the music and media industry, she has gained substantial experience on a local and national level, starting in community radio, and interning at Universal Records. Having recently graduated from Nottingham Trent University with a History degree, Honor not only has a love for music but a deep-rooted passion for culture and heritage; all of which she will showcase in her role as a presenter of the 'Low Season Traveller Insider Guides' podcast.
Currently, Honor is the only member of the team who hasn't worked in the travel industry, bringing an unconventional and fresh approach to Low Season Traveller. Honor has always been fascinated by other people and their culture, music being an intrinsic part of that. Everyone has the ability to make music by clapping, clicking, drumming; it breaks all language barriers and takes us back to our earliest forms of communication. As a broadcaster Honor believes communication is everything. It allows us to understand the world around us and the people who inhabit it, ultimately allowing us to evolve and develop in a more inclusive and accepting environment; it's these key principles that make Honor extremely excited to be a part of this new, ethical and cultural travelling experience. Listen to 'Low Season Traveller Insider Guides' podcast and we can explore the world together.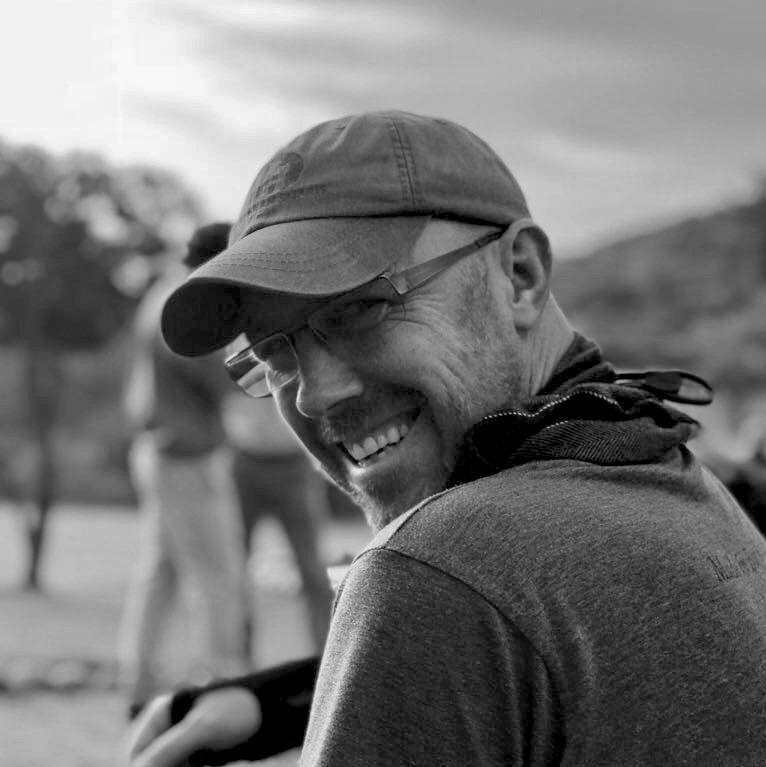 Warren Pearson
Southern Africa Ambassador
Warren completed his initial guide training through CCAfrica (now &Beyond) and spent his formative years guiding in the Greater Kruger National Park at the renowned Londolozi Private Game Reserve. Before this, Warren became a paramedic during his compulsory South African military service. He has retained his accreditation and is certified as an EMT-I Paramedic. Warren's work experience extends from guiding to managing lodges, remote luxury bush
camps, mineral exploration camps as well as working in disaster management and training. His guiding and work experience has taken him from the vast Serengeti/Mara ecosystem in Tanzania and Kenya to the rain forests of Virunga National Park in the DRC and vast Kalahari sands of Botswana and Namibia and the almost untouched reserves in Zambia. He has explored areas such as the Eastern Congo, Chad, Rwanda and many other wildlife regions in Africa, where tourists seldom venture. Warren has also spent time working for Animal Planet as well as National Geographic on different projects through Southern Africa. He often serves a multiple role of wildlife specialist, photographer and paramedic. Warren has also recently been accepted as a fellow of the Royal Geographical Society.
Warren combines a wealth of experience with a deep passion for wanting to educate people on all that Africa has to offer. As a natural people's person he is an entertaining and ever professional host and this has been highlighted during the fascinating and popular "Low Season Africa Live Talks" Series which he co-hosted for LST.
Warren is resolutely passionate about the role of low season travel in Africa and throughout the world and his favourite quote is from Albert Einstein:
"The one who follows the crowd will usually get no further than the crowd. The one who walks alone, is likely to find himself in places no one has ever been."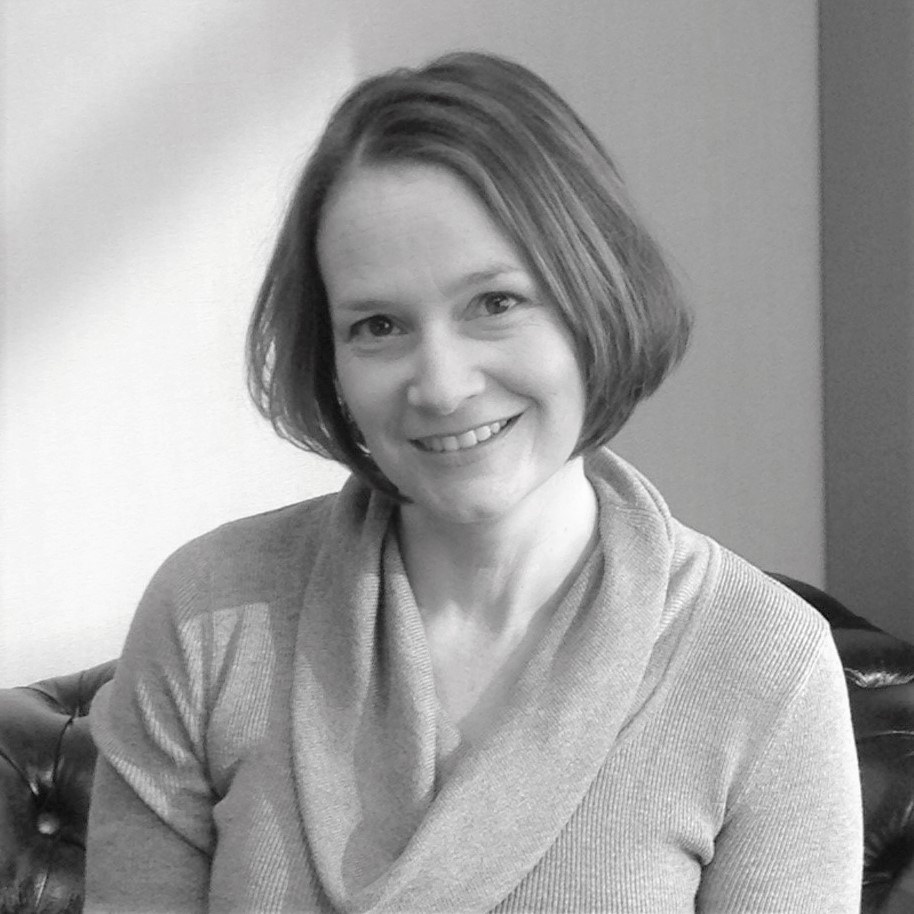 Claire French
Copywriter
Low Season Traveller's resident copywriter is Claire French. Claire has crossed the globe, living and working on 6 continents as a tour manager, consultant, writer, yoga retreat manager, massage therapist, product manager, destination co-ordinator, and Nullarbor ranch hand. If forced to choose, her top picks for fave destinations would be Saigon, Ecuador and the Lake District.
She's now working on freelance projects and dreaming of her next adventure from her narrow boat home on a quiet stretch of the Leeds & Liverpool Canal, where it seems to be permanently low season.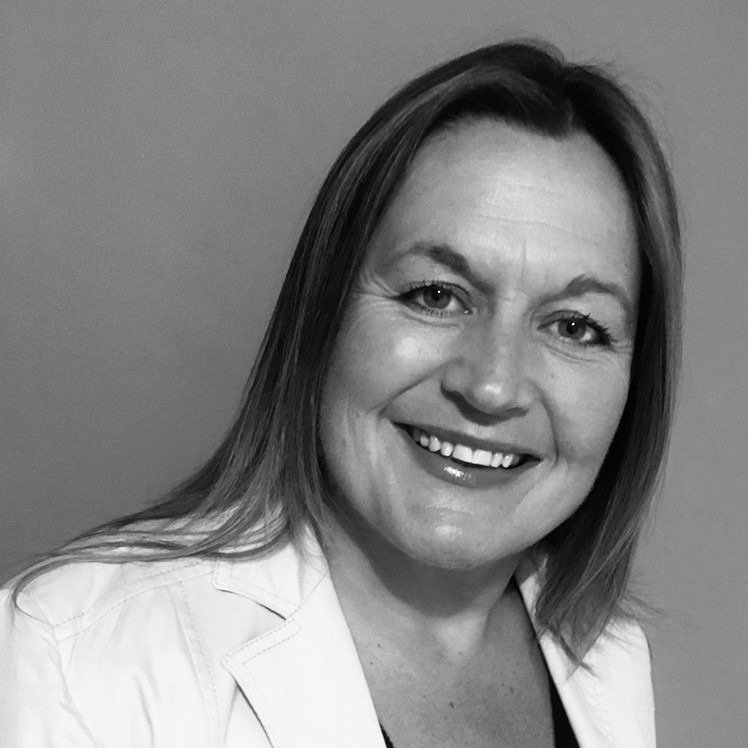 Fiona Greenhalgh
Product & Commercial Director
As the Product & Commercial Director of Low Season Traveller, Fiona has always had a deep passion for travel. From the age of 2 Fiona has been travelling around the world, in her early years with her family as she joined her dad on business trips , attending business dinners in luxury hotels to haggling in the local souks over a pair of slippers!
"Having visited over 60 Countries and 6 continents – the more I discover, the more I want to see. 'Living like a local' is the best thing about travelling and as a keen cook, I love learning about the local food & wine and immersing myself into the culture of each destination."
With a wealth of experience in the global travel industry over the past 24 years (with organisations like If Only, Carrier, Shearings and Airtours), I believe it's time for me to give something back to the industry that I have been privileged to be a part of. I am a strong believer of responsible tourism and sustainable travel, and here at Low Season Traveller, we will give you suggestions, inspirational ideas on where's best to travel and highlight all the benefits of travelling at 'non peak' times.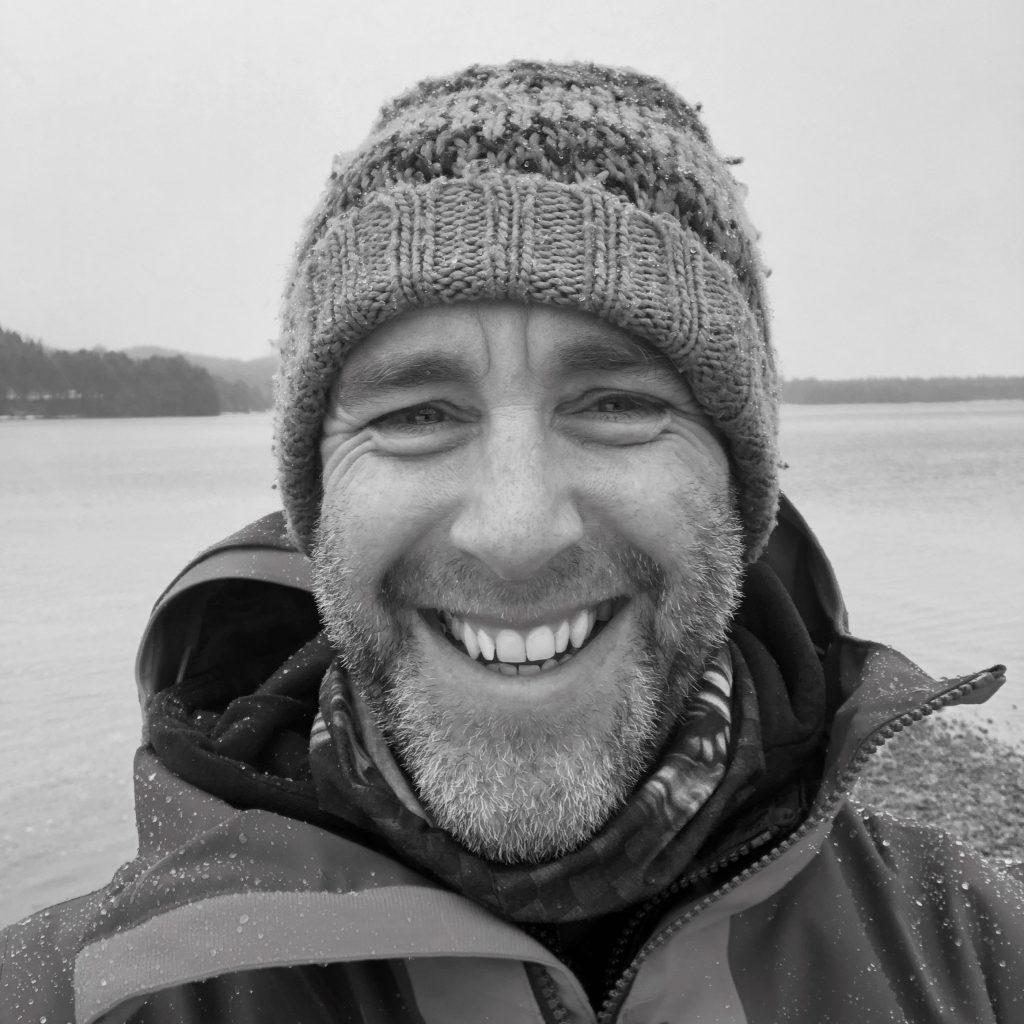 Tighe Grainger
Creative Director, Low Season Traveller TV
Having worked in the Media industry for over 25 years Tighe brings a wealth of Creative and Production experience across all areas of Video and Social Media Content to the Low Season Traveller team. His long career in TV saw him travel across the Globe working on Documentaries and Factual shows, developing both his Camera and Directing skills and Production knowledge. He has produced branded content for both Commercial and Social platforms, recently developing and shooting a successful Social campaign for the Premier League and now video consulting for the forthcoming Rugby World Cup 2021 event.  Tighe is also a regular cameraman for the BBC, recently filming the series 'Our Coast' in England, Scotland and Ireland.
As the creative Director for Low Season Traveller TV, Tighe always gets the very best footage from any shoot, in any location. He is a confident Self Shooter and his edit experience ensures that he achieves the most out of filming locations and contributors. Having recently added a drone licence to his already impressive skill list will no doubt deliver outstanding results for our Low Season Traveller destination and hotel partners.