7. Mindil Night Markets
The Mindil Markets held at Mindil Beach, are 5 mins from Darwin and allow those attending to enjoy some freshly-made local food and drink, then kick back and enjoy the sunset from right on the waterfront.
An institution in Darwin and an absolute gem when you visit the NT.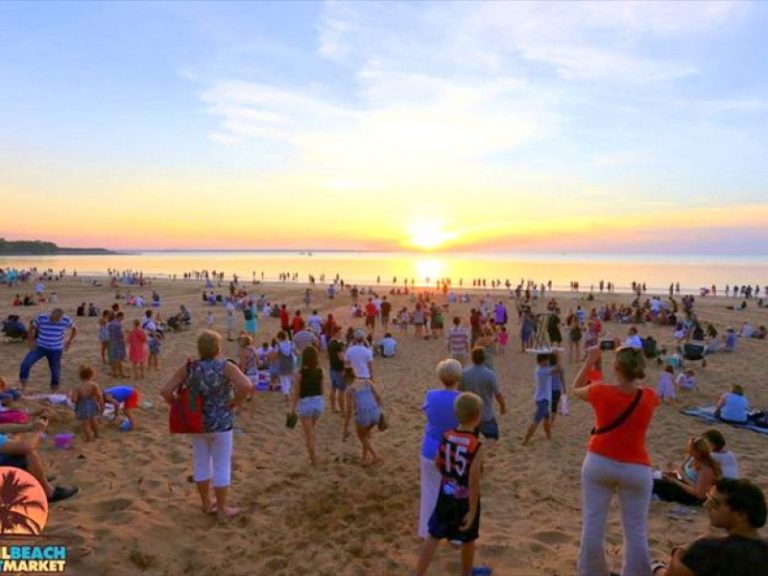 6. Saltwater Crocs
Saltwater crocs, are the most famous of the Territory's creatures and can be seen in rivers and billabongs throughout the Top End.
Terrifying, ancient and resilient – Salties are among the most fascinating animals in the world let alone the NT!  See them in the wild leaping for bait on a river cruise or come face-to-face with one in the cage of death at Crocosaurus Cove…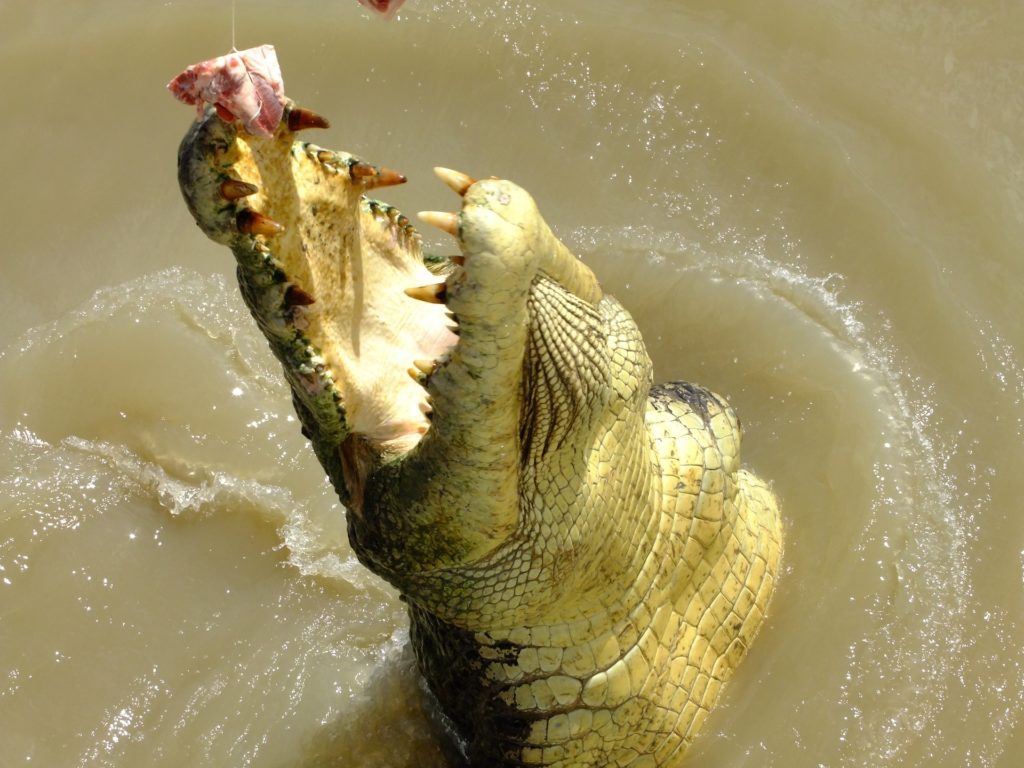 5. Kings Canyon
Located in the NT's Watarrka National Park, Kings Canyon is a ruggedly beautiful location with the added benefit of far fewer crowds than some of the other more famous NT destinations on this list.
In many ways it's a criminally underrated destination that's often acclaimed as the surprise highlight on many a first-timer's NT itinerary, offering a mixture of diverse and changing scenery along with views that are truly magical.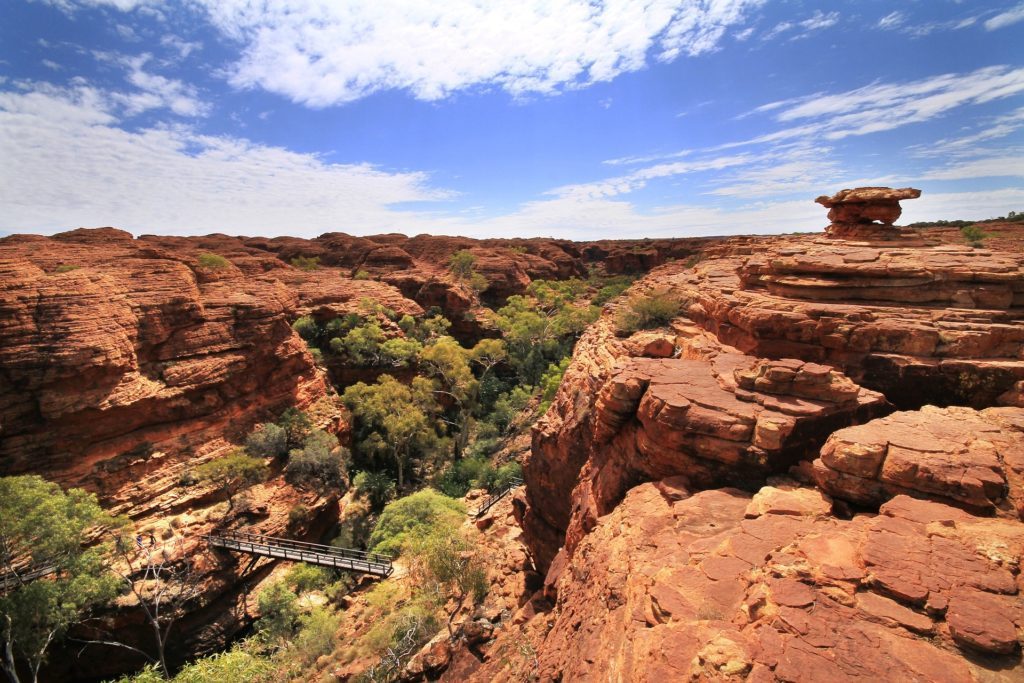 4. Ubirr
Ubirr is located in Kakadu National Park, and is another of NT's key highlights that's predominantly famous for two things – its rock art and its amazing sunsets.
With incredible Aboriginal rock paintings, drink in the  views from Nardab Lookout which showcases a wilderness landscape of wholly untouched floodplains and escarpments.
3. Kata Tjuta
Kata Tjuta, also known as "The Olgas", is located in the Uluru-Kata Tjuta National Park.  Less well known than their famed big sister rock formation nearby, Kata Tjuta consist of many "heads" and are equally stunning.  Formed 500 million years ago, the landscape is a mish-mash of colourful rocks meeting old gum trees, and natural pathways.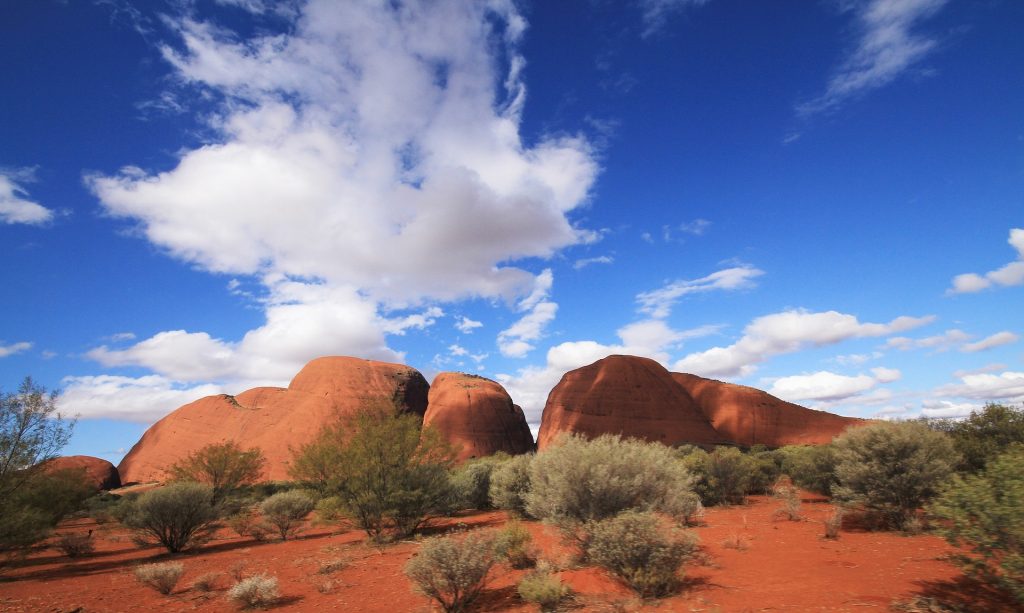 2. Uluru
Uluru is perhaps the best known icon of The Northern Territory.  At a basic level, it's a colossal rock in the middle of the vast flat outback, but there is absolutely something deeper here.  One cannot comprehend the sheer size of Uluru from photographs or videos.  For a great many travellers, a visit to Uluru is a deeply spiritual experience and is often quoted as being the highlight of their entire Australian adventure.
1. The Larrakia Culture
The Larrakia people are the traditional owners of the Darwin region and have a deep, spiritual connection with the land.
When the first settlers arrived in the Darwin area, the Larrakia provided them with food and shelter. Despite conflict and marginalisation, from the beginning the Larrakia participated in the cultural life of the early settlement, and lived in and around the city.
An essential and fascinating part of your Northern Territory experience will be a visit to one of the many Aboriginal centres where you can learn more about the world's oldest living culture.
Have we missed an icon of the NT?  Let us know in the comments…