Wednesday 14th – Sunday 25th September 2022 – $1,799 (approx. £1,300)
(Includes £100 donation to Sarvodaya, one of the leading social work project organisers in Sri Lanka, which will be used to support a local village school in the Sigiriya area.)
12 places available
We have worked with our friends at Aitken Spence Travels to design this beautiful 13 day journey through Sri Lanka's lush interior during low season. As an island in the middle of the Indian Ocean, Sri Lanka's low season moves around the country throughout the year – so wherever you go, you have a chance of showers and also a chance of sunshine! Either way, we guarantee you will love this friendly and fantastically varied country.
Ancient capitals, delicious street food, herds of wild elephants, games with locals, cycling, tea country and golden beaches all await you!
You will be driven through the island by a highly experienced driver guide, and accompanied by a small group of like-minded travellers.
WHAT CAN YOU EXPECT?
An unforgettable journey through amazing landscapes, from lush green mountains to sparkling beaches
A first-class driver guide who will look after you the whole way
Fantastic, double or twin-share accommodation throughout
Lots of activities including seeing wild elephants, eating street food, playing cricket with locals, supporting a village school, and cycling in Hanthana Mountain Range
12 breakfasts, 2 lunches and 1 street food dinner
Pick up and drop off from Colombo Bandaranaike International Airport at the start and end of your low season journey
A perfect mix of classic and less-visited areas in Sri Lanka
Option to extend your trip on the beach at the end
No Single Supplement for solo travellers (first 4 confirmed solo travellers)
IMPORTANT:  We have created this tour and your booking will be with, our friends at Aitken Spence Travels. Travelling with Aitken Spence means that you can be assured that the money you are paying goes directly into the local economy and because this tour runs during the low season period, it means that the local economy is getting a much needed boost at a time when there are fewer tourists.  This is even more appreciated after an unbelievably hard 3 years without tourism in the region after the 2019 Easter attacks and Covid.  You can be assured of a genuinely warm welcome from the communities we visit and not only will you save up to £800 by travelling on our low season dates, but also, we will donate £100 on your behalf to the community village school at Sigiriya.  You can learn more about the project here and you will see the difference your money will make during our tour.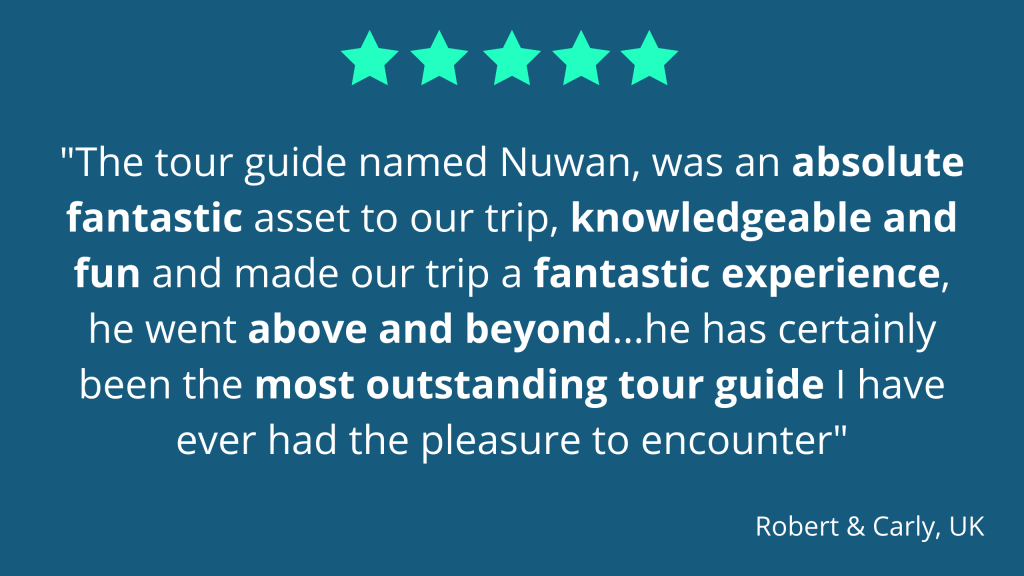 DAY 1:
AYUBOWAN!
ARRIVING INTO COLOMBO
You'll be met on arrival at Bandaranaike International Airport, before transferring to your laid back city hotel (Cinnamon Lakeside Grand), the base for the next two nights. Relax and enjoy the surroundings of your hotel or head out and explore the Fort or Pettah areas just north of your hotel.
Inclusions:
Meet & Greet at Colombo Airport
Transfer to the hotel
Twin/Double room at the Cinnamon Lakeside Grand Hotel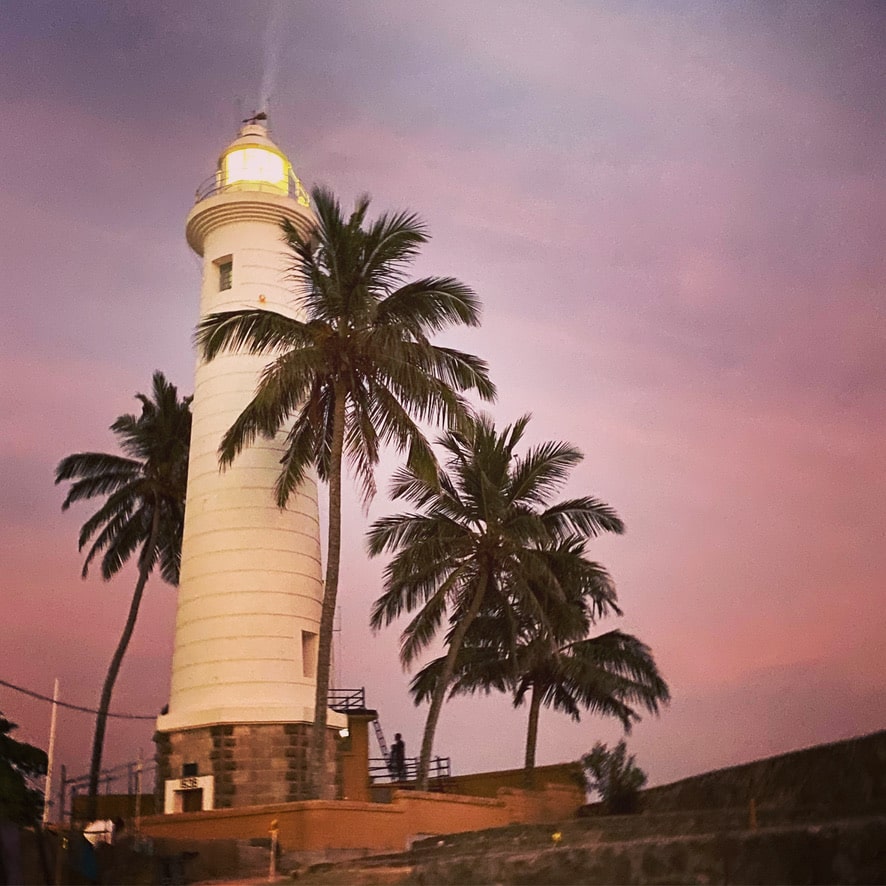 DAY 2:
Today you'll head out to the Agro Community Village project where you will get a glimpse into the day to day lives of the locals. The community is located a short drive from Colombo and is home to tea, rubber, paddy and cinnamon plantations. You'll ride a tuk tuk through the village where you can chat to the villagers before enjoying a traditional Sri Lankan lunch.
Return to Colombo and relax until the evening when you'll head out on a street food adventure with Chef Isani. Tonight, discover Colombo's authentic street food. Explore a variety of dishes, snacks and drinks influenced by different cultures. Complete your journey with a satisfying plate of Kottu at famous Galle Face Green.
Inclusions:
Visits to the Agro Village, a ride on a tuk tuk, and a street food gastronomical adventure!
Breakfast, lunch and dinner
Twin/Double room at the Cinnamon Lakeside Grand Hotel
 DAY 3:
EXPLORE AN ANCIENT CAPITAL CITY
After breakfast this morning, head to Anuradhapura, a four hour drive northeast.
In the afternoon you'll visit the ancient capital of Anuradhapura which lies in the North Central Province. Explore the remnants of its remarkable past, scattered within the borders of the city. Established in the 3rd Century B.C., this fascinating city comprises crumbling palaces, monasteries and stupas, all built around the focal point – a sacred tree, grown from a cutting taken from the 'Tree of Enlightenment', Buddha's fig tree.
After a day of discovery, you'll head to your home for the night – the zen-like Forest Rock Garden Resort. This mindfully constructed, eco conscious, boutique hotel is set within a forest, with ancient statues dotted around the garden and pool areas. You'll feel like you are living in ancient Anuradhapura, but with modern comforts. The perfect place to relax and recentre!
Inclusions:
An exploration of Anuradhapura
Breakfast
Twin/Double Room at the Forest Rock Garden Resort
 DAY 4:
DISCOVER THE FAR NORTH 
Jump back in the van and drive through villages, towns and farms to Sri Lanka's city in the north, Jaffna. This afternoon, walk around the city with your guide where you're geographically closer to India than Colombo. Here you'll find a unique culture, influenced by Hindu India, Buddhist Sri Lanka, and historical colonialism. From 1983 to 2009 the city was engulfed in the civil war between the Tamil Tigers and the Sri Lankan Army; but is now peacefully welcoming visitors. Visit spice shops, religious places, colonial forts, Hindu temples and Christian churches.
Your home for the next two nights is the Jetwing Jaffna, a centrally located, contemporary hotel, designed with beautiful Sri Lankan flourishes. You'll be right in the heart of the downtown area, perfect for exploring.
Inclusions:
A walking tour of vibrant Jaffna
Breakfast
Twin/Double Room at the Jetwing Jaffna Hotel
 DAY 5:
JAFFNA IN DEPTH
After today you'll know Jaffna like the back of your hand!
First head to Nallur Kovil (also known by its full name Nallur Kandaswamy Kovil), the most famous Hindu temple complex in Jaffna. While the temple is home to a number of festivals throughout the year, Nallur Kovil also holds daily ritualistic ceremonies. Catch a Hindu ceremony and hear the sounds and smells, invoking centuries-old ritualistic tradition. Next you'll head to the iconic Dutch Fort. The Fort was originally built by the Portuguese, then later overtaken by the Dutch, who transformed the city of Jaffna into a successful trading hub. You'll also visit the Jaffna Public Library; a beautiful colonial building, the library was constructed in 1933 before being burned down in a riot in 1981. At the time, it was the biggest library in Asia. You will also visit some of the city's Roman Catholic Churches, and see some of the ruins of the city which survived the civil war.
Inclusions:
An in-depth tour of multicultural Jaffna
Breakfast
Twin/Double Room at the Jetwing Jaffna Hotel
 DAY 6:
A PARLEY OF PACHYDERMS
Travel into the heart of Sri Lanka – Habarana. It's a 5 hour drive, but well worth it as this afternoon you'll head out on a jeep safari of Minneriya National Park.
Minneriya National Park covers an area of around 8,889 hectares. The elephants here can be found in significant numbers, and unlike other national parks, they can be seen at a very close range. If you're here in September, you may be lucky enough to catch the tail end of the annual 'gathering' of elephants, who come here during the dry season to drink at the man-made watering hole.
Tonight you'll sleep at the Cinnamon Lodge, a tranquil hotel which sprawls throughout a beautiful garden, leading down to Habarana Lake. Chill out in the huge swimming pool or take a leisurely walk around the garden.
Inclusions:
A thrilling jeep safari to see the elephants in Minneriya National Park
Breakfast
Twin/Double Room at the Cinnamon Lodge
 DAY 7:
HIKE TO THE TOP OF THE ROCK
Strap on your best hiking boots, today you're heading up to the top of Sri Lanka's most iconic sight – the Sigiriya Rock Fortress, also known as 'Lion Rock'. Rising an incredible 200 metres from the jungle floor, this 5th century citadel was the innermost stronghold of a 70 hectare fortified town. The view from the top is unforgettable and well-earned! You'll also see the Heavenly Maidens Frescoes and the Water Gardens. Next head to Pollonaruwa, the island's medieval capital. Visit the ruins of the Royal Palace, the Gal Viharaya, which has four splendid statues of the Buddha in 'Upright', 'Sedentary' and 'Recumbent' postures carved out of rock, the Audience Hall, the Lotus Bath and the statue of King Parakramabahu.
Return to Cinnamon Lodge to wind down.
Inclusions:
Hike to the top of the Sigiriya Rock Fortress
Explore Sri Lanka's medieval capital
Breakfast
Twin/Double Room at the Cinnamon Lodge
 DAY 8:
HELPING OUT
As part of your trip to Sri Lanka, we are keen to support local communities and projects. Along with Aitken Spence, our partners on the ground, we are working with Sarvodaya, one of the leading social work project organisers in Sri Lanka, to support a local village school in the Sigiriya area. For each person travelling, we will donate £100 to Sarvodaya to support ongoing renovations and projects in Sigiriya.
Today you will arrive at a village school, where you will be welcomed by the school children and their parents. This is a really unique opportunity to actually experience real village life in Sri Lanka, and personally help out at a local school. The project coordinator will welcome you and explain what kind of work or maintenance is needed at the time of the visit. This may include painting of classrooms or buildings, lawn mowing, or other maintenance as needed. You'll enjoy a local Sri Lankan lunch, and in the afternoon you'll have the opportunity to play cricket with the locals.
Inclusions:
Personally contribute to a worthy village project
Play cricket with local people
Breakfast and lunch
Twin/Double Room at the Cinnamon Lodge
 DAY 9:
CAVES, SPICES AND KANDY
Wave goodbye to Habarana this morning, and drive through central Sri Lanka towards Kandy. On the way, stop at Dambulla Rock Temple, an impressive complex of five caves with over 2000 square metres of painted walls and ceilings and a huge 14 metre statue of Buddha. You'll also stop at a spice garden where you can see how many endemic spices are grown and processed. Hop back in the coach for your trip to Kandy which takes around two and a half hours. Check in to your hotel, the Earl's Regency Hotel, then this evening you'll take a tour of the city.
Kandy was the last capital of the Sri Lankan kings and is a World Heritage Site. Many of the city's legends, traditions and folklore are still lovingly kept alive. Visit Kandy town, the bazaar, an arts and crafts centre and a gem museum.  Also visit the Temple of the Tooth Relic and, afterwards, witness a dazzling cultural show.
Inclusions:
See the awe-inspiring Dambulla Rock Temple
Sample Sri Lankan spices
Explore Kandy town
Breakfast
Twin/Double Room at the Earl's Regency Hotel
 DAY 10:
CYCLING AND TEA IN THE MOUNTAINS
After breakfast, drive for about 1 hour to the Hanthana Mountain Range where you'll jump on to two wheels and pedal around misty tea plantations. This is a moderate ride, with a back up vehicle and cycling guide, and will last approximately 2-3 hours. It's the perfect, slow way to really take in the peaceful tea hills.
In the afternoon, visit the spectacular Peradeniya Botanical Gardens. This extensive garden is a paradise of neatly-clipped lawns, pavilions, conservatories, an orchid house, and many, many flower beds! It's a lovely place to relax after your morning of cycling.
Inclusions:
Cycle in the Hanthana Mountain Range
Sip tea on top of a century-old Tea Factory
Wander around the Botanical Gardens
Breakfast
Twin/Double Room at the Earl's Regency Hotel
 DAY 11:
TEA COUNTRY EXPLORATION
Today you'll take a really scenic drive through the hill country to Nuwara Eliya, around a 3 hour drive.  On the way, stop at the Ceylon Tea Museum. This four storied building is almost 100 years old and lovingly restored into a museum dedicated to tea. You'll see the original machinery, and enjoy a cup of tea on the rooftop, taking in amazing views of Kandy and the surrounding tea plantations.
Nuwara Eliya, because of its invigorating mountain climate and scenery, is Sri Lanka's most popular hill resort. Nuwara Eliya is also the heart of Sri Lanka's tea country producing a significant share of the world's best tea.
When you arrive, check-in to the Araliya Green Hills. You've got the rest of the day to relax and take in the idyllic surroundings. The hotel is based in the heart of Nuwara Eliya, fondly known as 'Little England'. You'll feel strangely at home, with Victorian style buildings and greenery very similar to the UK!
Inclusions:
Free time in Nuwara Eliya
Breakfast
Twin/Double Room at the Araliya Green Hills Hotel
 DAY 12:
MEET THE ELEPHANTS
It's time to head even further south as you drive to Yala, around a 5 hour drive. On the way, visit the Elephant Transit Home in Udawalawe.
Visit the Elephant Transit Home in Udawalawe National Park, a rehabilitation centre for orphaned elephant calves, in the confidence that you are supporting an ethical commitment towards enhancing their chances of survival in the wild. The Elephant Transit Home exists for the primary objective of rehabilitating orphaned elephant calves before releasing them into the National Park. You'll see the elephants at feeding time, from a distance, but with an excellent view. It is a truly unforgettable experience to watch baby and teenage elephants bound over the hill in droves, excited to have their lunch. Please note it is not possible to touch the elephants, as the Transit Home wants to keep them as wild as possible.
After seeing the elephants, drive to Yala and check into the Cinnamon Wild Hotel. Spread out over jungle, the hotel is bordered on one side by a lake and on the other by an expanse of wild beach. Relax in the pool, or take a walk and look out for crocodiles!
Inclusions:
Visit the Elephant Transit Home
Breakfast
Twin/Double Room at the Cinnamon Wild Hotel
 DAY 13:
LOOKING OUT FOR LEOPARDS
Early this morning, jump on board a safari jeep and enter Yala. Keep your eyes peeled for birds, deer, elephants, sloth bears, jackals, and the elusive leopard. Sightings are not guaranteed – it's all down to luck and patience! This beautiful national park is home to 44 mammal and 215 bird species, including the world's largest concentration of leopards.
Return to your hotel before you wave goodbye to Yala today and transfer either to the airport or to your chosen beach hotel.
Inclusions:
Safari in Yala
Breakfast
Onward transfer to the airport or beach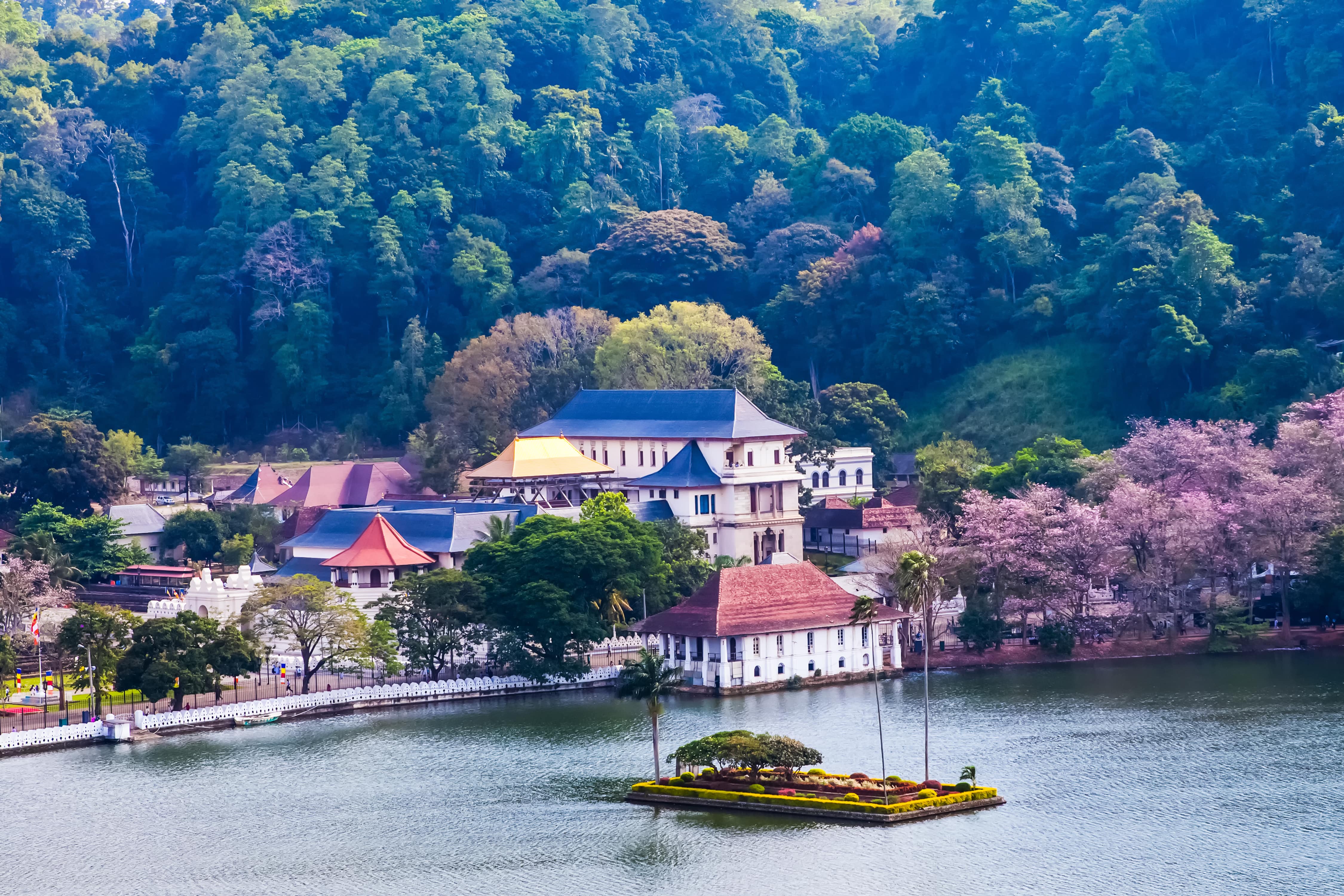 Flights to/from Colombo Bandaranaike International Airport
Others Meals and drinks where not included above.
All items not mentioned in "Included"
How To Get There: There are a number of ways of getting to Colombo Bandaranaike International Airport from the UK.  Sri Lankan Airlines fly direct from London Heathrow and Qatar Airways (via Doha), Emirates Airlines (via Dubai) and Etihad Airways (via Abu Dhabi) all offer regular flights from a variety of airports around the UK and Ireland too.  We recommend that you use Kiwi or SkyScanner to establish the most convenient way to get to Colombo or alternatively, try JacksFlightClub which frequently has some amazing special flight offers during the low season periods.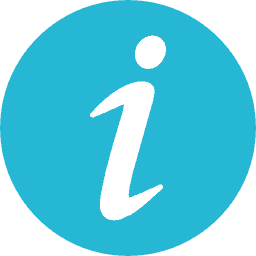 Low Season Savings of Up To £800pp Versus Peak Months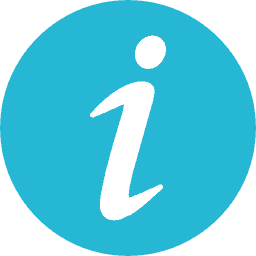 Dates: Wednesday 14 – Sunday 25th September 2022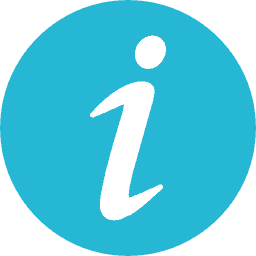 Duration:   13 days
THIS TRIP IS PROVIDED BY, AND YOUR BOOKING WILL BE WITH AITKEN SPENCE
* Or similar standard hotel should this option be unavailable for any reason including issues connected with Covid19
Have a listen to our podcast below which we recorded recently with Sri Lankan local, Chalana, to learn more about what makes Sri Lanka so special in the low season months.