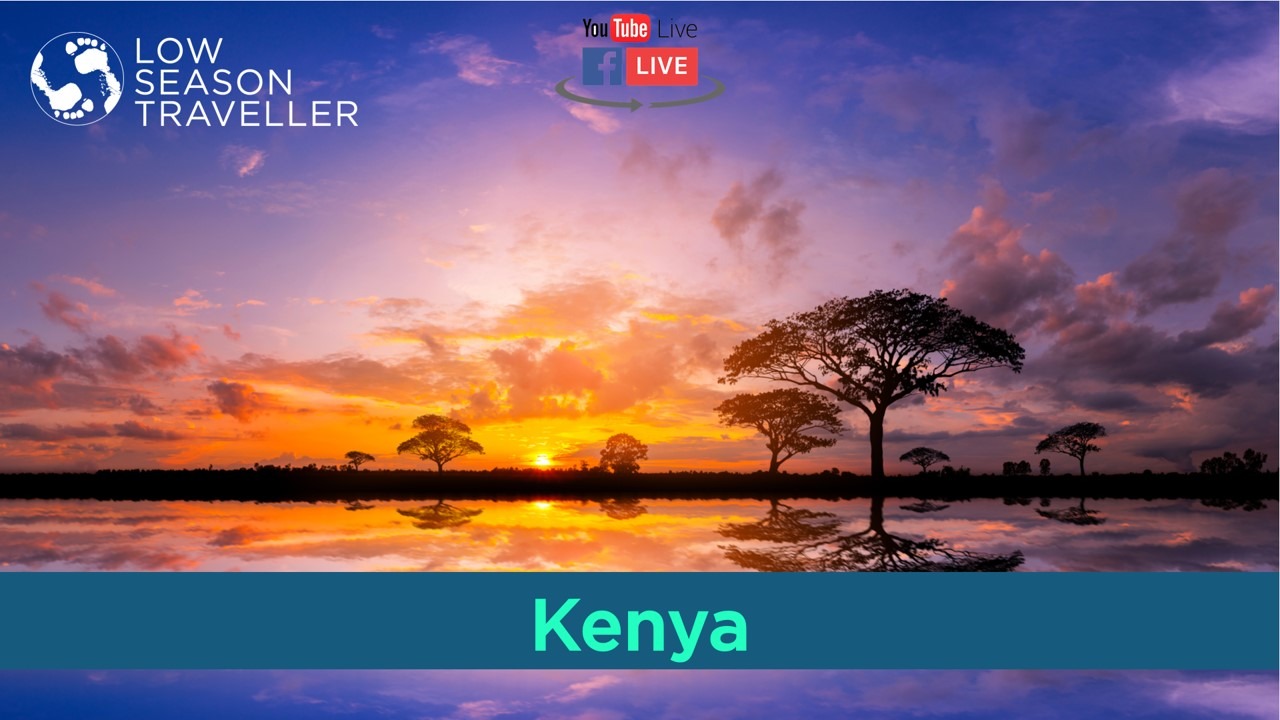 Subscribe to our YouTube Channel
In this episode, we catch up with our very own resident expert Warren Pearson of Africa Roam to learn more about Rwanda, Uganda and The Democratic Republic of Congo during the low season months.
In this episode we help answer questions like; When is the low season in in Uganda and Rwanda? and What is the experience like during the low season months in Uganda?  We also learn the comparisons of the national parks in all 3 countries where you can encounter the endangered but utterly fascinating Mountain Gorillas and also a huge variety of their primate relatives.
So join us for a trip of a lifetime to experience these amazing primates firsthand and learn how the incredible rangers here are literally risking their lives to save these beautiful creatures.
Our guest, Warren Pearson, appears courtesy of our good friends and partners at Africa Roam which is a renowned Africa tour operator which offers access to some of the continent's most exclusive and unique experiences.  From unattainable culinary opportunities to behind the scenes access to art and culture, adrenaline based adventures, access to the top safari guides or the majesty of the natural wonders.  The team at Africa Roam tailors every trip to exceed their guest's requests and we are proud to work in partnership with them.
Warren Pearson
Specialist Naturalist Guide, Explorer & Photographer
It was his Grandfathers passion for the African bush that first drew Warren to apply to become a naturalist guide in the late 1990's and has still not lost its allure. For Warren it is a privilege to be able to share nature's wonders with those who may be visiting Africa for the first time. Even more so, to continue the journey of travellers who return, time and again to explore more of this storied continent. Warren knows that a brilliant naturalist guide must be able to do more than simply track and find animals. It's about having a deep understanding of nature, animal behaviour and respect for both the environment and the wildlife. Warren takes you on a journey and calmly immerses you into the wilderness allowing you to experience wildlife interactions in their most natural
form. As you sit around the campfire at night you will be immersed in his stories about the sparkling southern night skies and the many adventures he has had travelling, exploring and guiding around Africa.
Warren completed his initial guide training through CCAfrica (now &Beyond) and spent his formative years guiding in the Greater Kruger National Park at the renowned Londolozi Private Game Reserve. Before this, Warren became a paramedic during his compulsory South African military service. He has retained his accreditation and is certified as an EMT-I Paramedic. Warren's work experience extends from guiding to managing lodges, remote luxury bush
camps, mineral exploration camps as well as working in disaster management and training. His guiding and work experience has taken him from the vast Serengeti/Mara ecosystem in Tanzania and Kenya to the rain forests of Virunga National Park in the DRC and vast Kalahari sands of Botswana and Namibia and the almost untouched reserves in Zambia. He has explored areas such as the Eastern Congo, Chad, Rwanda and many other wildlife regions in Africa, where tourists seldom venture. Warren has also spent time working for Animal Planet as well as National Geographic on different projects through Southern Africa. He often serves a multiple role of wildlife specialist, photographer and paramedic. Warren has also recently been accepted as a fellow of the Royal Geographical Society.
Warren combines a wealth of experience with a deep passion for wanting to educate people on all that Africa has to offer. As a natural people's person he is an entertaining and ever professional host. His high level of integrity and work ethics ensures that you leave Africa wanting to come back for more. Through his diverse work experience Warren has a solid understanding of operations and logistics and knows how to ensure safaris run smoothly. Warren is the ideal leader for wildlife and photographic safaris. With his level of paramedic experience he is the ideal choice for adventure trips. Warren's positive outlook on life and easygoing nature are ideally suited for his career as a private naturalist guide. His enthusiasm and passion for Africa, its wildlife and people make
Warren a first choice when it comes to selecting an African specialist. – "His level of expertise is among the best I've experienced in 15yrs of traveling to Africa"