We've selected the very best walking trails in the Algarve for you for this incredible 7 day, self-guided walking tour full of stunning landscape views and amazing but also light walking trails.
The South West Coast of Portugal is characterized by breathtaking beaches, separated by huge cliffs and untouched landscapes. The east part of the Algarve has desert islands forming a barrier that protects the main cities in this part of the region.
We havecreated this tour with our friends at Algarve Nature Tours, so that you can enjoy a relaxed walking holiday with time to discover the local culture, taste the typical cuisine and appreciate the quiet beauty of the Algarve in the low and mid seasons.
DETAILED ITINERARY
 DAY 1:
Arrival at Faro Airport
Pick up a self-drive car for your holiday in Portugal
Drive towards the West Side of the Algarve
Stay overnight in our specially selected 4-star hotel.
 DAY 2:
WALKING THE WEST COAST
The South West Coast of Portugal is known for amazing beaches, separated by huge cliffs and untouched landscapes.
Today, we suggest that you visit two of the most impressive beaches in this area: Bordeira and Amado beach. Along the walking trail, you will come across various viewpoints, with superb views of the escarpments. In the dunes, the vegetation is lush: thyme, yellow amaranths, rosemary, lavender, crowberries, blue pimpernel, sea lavender, cistus and many more flora and fauna abound.
For those who have a thirst for more, you can keep walking on the cliffs until you reach the quaint town of Sagres.
Overnight in the 4-star hotel in West Algarve.
 DAY 3:
WALKING IN MONCHIQUE – CLOSE TO THE WATERFALLS
6 to 10 KM, level of difficulty: medium
Starting at the highest point of the Algarve, in Foia, you will see a completely different landscape from the first day. Due to the high altitude, the vegetation in this area gives you the feeling of being in a different country entirely. You will walk across the mountains and see some of the gushing waterfalls – one of the most beautiful hidden treasures of Serra de Monchique, and you will end up in Caldas de Monchique, the Thermal place in the Algarve.
Overnight in the 4-star hotel in West Algarve.
 DAY 4:
WALKING IN CARVOEIRO AND BENAGIL
6 to 12 KM (if you want to return), level of difficulty: medium
If there's a walking area that you can't miss in the Algarve it's this one. Starting in Praia da Marinha, you will be walking along the cliffs, seeing some of the most impressive beaches and caves. The views are breathtaking.
Overnight in the 4-star hotel in West Algarve.
 DAY 5:
DAY AT LEISURE
Today, you'll be able to enjoy all that your 4* hotel has to offer as you relax for a while.  Alternatively, you may wish to make an optional cultural tour in Silves with a Visit to a local vineyard with winetasting.
Either way, you will be sure to enjoy your day in the Algarve and we will be on hand to assist you.
Overnight at our specially selected hotel in the East of The Algarve.
 DAY 6:
WALKING IN LOULÉ – ROCHA DA PENA AND FONTE BENÉMOLA
6,4 Km + 4,4 Km – level of difficulty: medium
In the heart of the transitional area of the Algarve known as the Barrocal, in the inland part of Algarve rises the rock known as Rocha da Pena, a veritable natural monument with immense geological wealth and biodiversity. Consisting of a steep limestone ridge, it has a plateau that is approximately two kilometres long and rises to a height of 479 metres at its highest point.
Thanks to it's various micro-climates, this region shelters some unique species of animals and plants.
After Rocha da Pena you should follow on to Fonte da Benémola, where the greatest richness of this protected area is the wetlands area. The menalva stream that crosses the protected landscape of Fonte da Benémola forms the Algibre Stream.
At the end of your day, you will overnight at our 4* hotel in East Algarve.
 DAY 7:
WALK IN RIA FORMOSA
The Ria Formosa Lagoon, located in the southern Algarve, is a system of barrier islands that connects with the sea through six inlets. Five of these inlets are natural and are readily accessible for adventurous walkers.
Today you will start your trip with a boat trip to the islands of Culatra and Farol. This tour will take 3.5 hours.
After the tour we suggest you take the car and go to Quinta do Lago to do a sunset walk following the saltbeds till Faro beach. You will arrive at Faro Beach. The walking takes about 1,5 hours and it's a great spot for birdwatching.
At the end of your day, you will overnight at our 4* hotel in East Algarve.
 DAY 8:
Free time. Travel Back Home
The week is over. You feel rejuvenated and ready for all that the year can throw at you!  If you have any more days to spare here in the Algarve, there are plenty more wonderful trails we can recommend for you.
But for now, we have to say goodbye! This is the day of your departure flight! We hope Algarve has captured a special place in your memory and we hope to see you again soon.
WHAT'S INCLUDED:
7 nights' accommodation in 2 different 4* hotels with breakfast included
Car Rental for 8 days with insurance included
Personal Insurance
24/7 Assistance number
Flights to/from Faro Airport
Others Meals ( like lunch and dinner)
Entrance fees in monuments, vineyards and extra activities
All item not mentioned in " Included"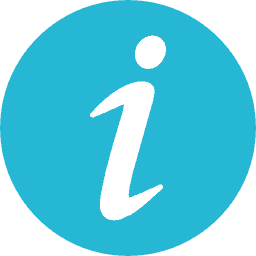 Dates: January to October 2021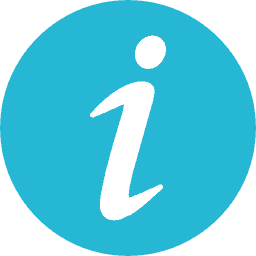 Duration:   8 days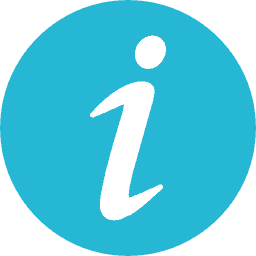 Group Size:  Min 2 Pax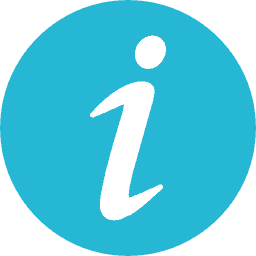 Prices From:  €550pp.
Check availability in our live calendar.
THIS TRIP IS PROVIDED BY, AND YOUR BOOKING WILL BE WITH,  ALGARVE NATURE TOURS.