Not just another place, another world.
Unique is an overused word. It's appeared in the pages of so many holiday brochures that it's lost any real meaning. That is unless you are describing the Seychelles. When applied to these glistening islands the word 'unique' magnificently and triumphantly reclaims its true meaning. These 115 pristine islands that sparkle in the middle of the Indian Ocean are one of the world's greatest treasures. A place where natural purity and authenticity are perfectly cocooned from the pernicious influences of commercialism. A place where tranquillity and simplicity can be found. A place like no other and another world entirely.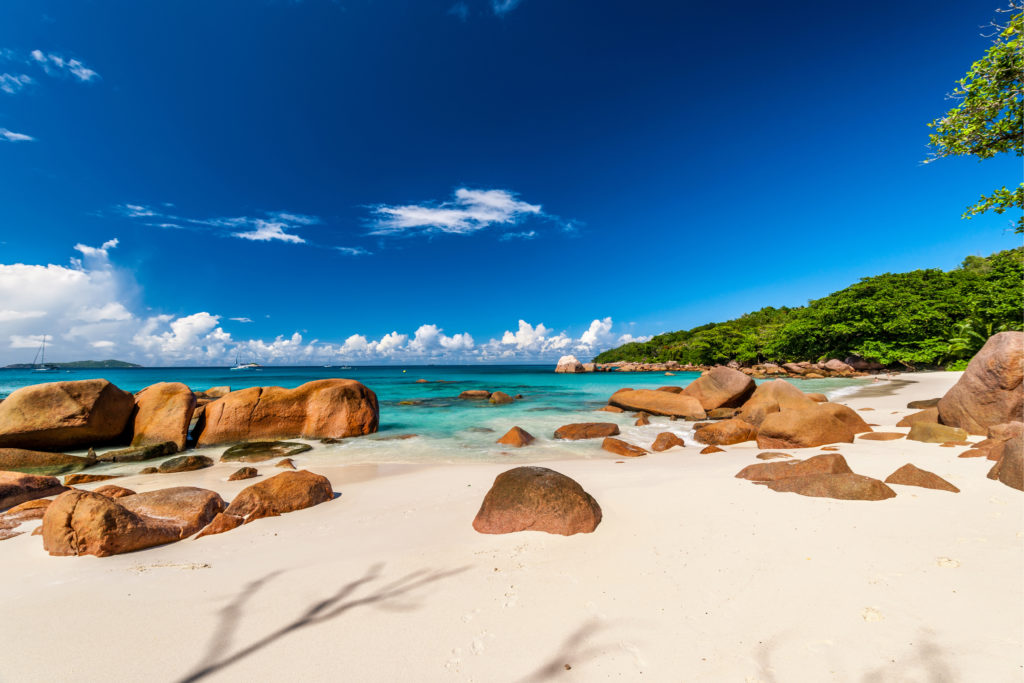 The death of the dinosaur; the birth of Seychelles.
The story begins 150 million years ago, when the dinosaurs held sway over a fledgling earth and the place that was to eventually become Seychelles lay landlocked at the heart of the super-continent of Gondwanaland.
Over the ensuing millennia shifting tectonic plates slowly began to fragment this vast landscape but it was a seismic event of hotly debated origin that led to the sudden end of the dinosaurs' long rule and the birth of the Seychelles as we know it today.
The giant rupture that precipitated this chain of events, possibly the result of an underwater volcanic eruption or meteor impact, caused a shard of granite from India's west coast to break free, while the continent continued its northwards drift. Perhaps by chance, perhaps by design, Seychelles found itself alone, isolated and transformed. At one time a single landbound mass, now a line of shimmering
islands floating free and the one place on earth where granitic rocks are found mid-ocean.
Imagine an armada of Noah's Arks, each one protecting diverse and remarkable life forms and you'll understand why they are its people's pride, prized natural heritage and a true lasting legacy of Gondwana.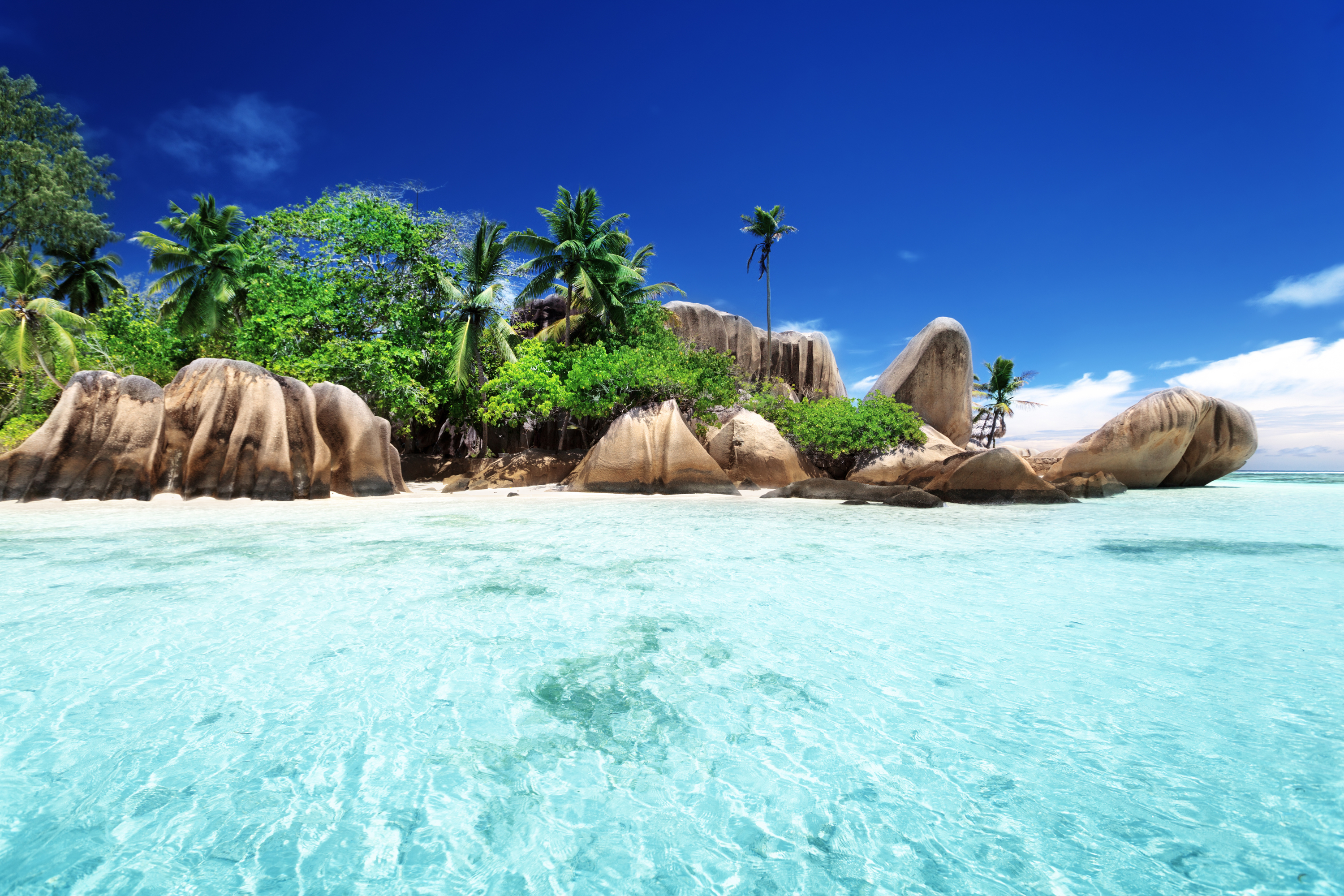 Not just one Garden of Eden, 115 of them.
Forgotten for centuries except by the most fearless of sailors and pirates, the islands were destined to stay uninhabited until the late 18th century when the French, expanding their empire across the Indian Ocean, made them their home. They called the islands the Seychelles.
Over the following decades this unique place spawned many stories, legends and claims, none more entrancing than that of the Garden of Eden.   General Gordon, who met his skewered fate at Khartoum, first opined that the island of Praslin and its Vallée de Mai, a primeval forest where the magical coco de mer palm grows in abundance, was the true location of the biblical paradise found at the core of Christianity, Judaism and Islam.
He based his claim partly on the fact that the Seychelles were the most ancient mid-ocean islands in the world, the highest peaks of the submerged remnants of Gondwana. But his theory also stemmed from his belief that the coco de mer was the Tree of Knowledge. Certainly, the distinctly feminine curves of the coco de mer's kernel would have planted the term 'forbidden fruit' in the mind of many a prude. The Vallée de Mai, now a UNESCO World Heritage Site, has never lost its  mysterious romantic allure and is one of Praslin's main attractions. The damp, primeval atmosphere that lingers beneath the forest canopy represents the epitome of untouched, natural beauty and maybe even a clue to the very origins of humankind.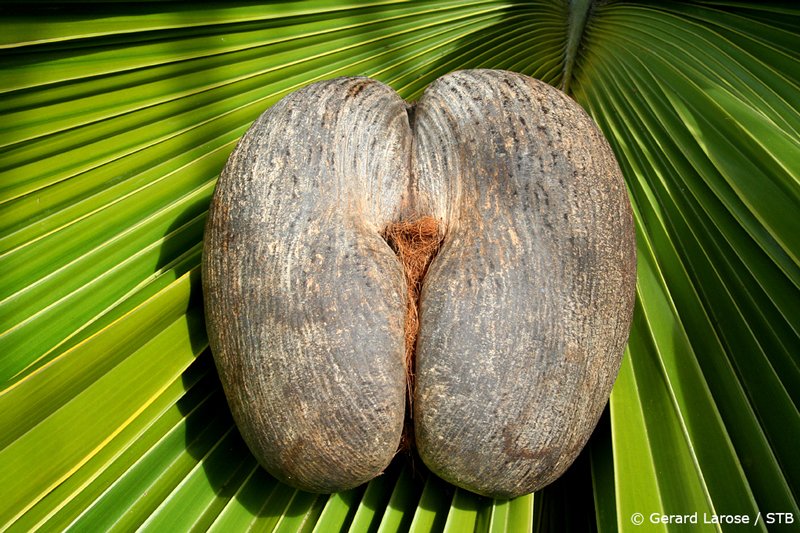 Seychelles: home to some of the world's most precious possessions.
The islands' violent birth from the crumbling vestiges of Gondwana has created not just a unique destination over 1,000 miles from foreign coastlines, but one that bristles with an abundant array of exotic flora and fauna.
Safe inside the boundaries of one of nature's last sanctuaries, the spectacular diversity of endemic and indigenous species is almost impossible to comprehend.
Nowhere else on earth will you stumble upon the Jellyfish Tree, the Seychelles Paradise Flycatcher, the world's smallest frog, the heaviest land tortoise, the world's largest fish and the Indian Ocean's only flightless bird. The islands also boast some of the most spectacular seabird colonies in the world, where there are 13 species and 17 subspecies that occur here and only here. Perhaps though it is the coco de mer palms that have the greatest allure. Found only in Seychelles, where they grow naturally on the islands of Praslin and Curieuse, the coco de mer is arguably Seychelles' most potent icon, and unquestionably, its best ambassador to the more amorous traveller. This rare and wondrous specimen was long thought to be an underwater tree whose nuts, occasionally washed up on the beaches of far away kingdoms, represented all that is magical about the islands' beguiling charm.
In a country where almost half of the limited landmass has been granted protected status as nature reserves, the Vallée de Mai and remarkable Aldabra, the world's largest raised coral atoll, are both UNESCO World Heritage Sites. To suggest that Seychelles is an exciting destination for naturalists, ornithologists and ecotourists would be a slight understatement. After all, where else is there so much to explore and so much still to discover?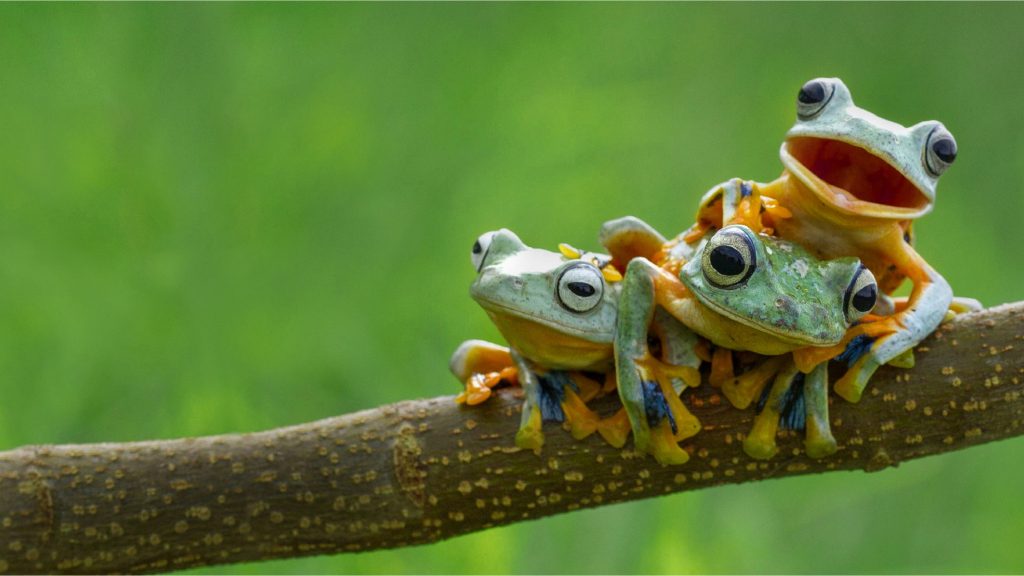 Timeless sanctuary for unique flora and fauna…and weary travellers
A destination of heart-stopping beauty and diversity, Seychelles nurtures a kaleidoscopic array of unique flora and fauna, safe within the boundaries of its virgin world.
Seychelles is home to some of the most spectacular seabird colonies in the world and the names of such islands as Praslin, La Digue, Bird, Aride, Frégate, Cousin and Aldabra have become bywords as much for the unparalleled bird-watching opportunities they offer as for their own stunning natural beauty.
The exceptional diversity of the flora is everywhere apparent, from the mist forests of towering granite peaks, throughout the pristine, primeval forests right down to the islands' shimmering shores.
Elsewhere within this sanctuary that has slumbered, undisturbed, since the very dawn of time are myriad other natural treasures: an ocean so warm, clear and welcoming that you might confuse it for your own personal aquarium where cavalcades of brightly-coloured reef fish dart in and out of corals like an underwater firework display and where, in places, you may be surrounded by 800 different species of fish on just a single dive.
Most recently the islands have become a sanctuary of another kind – for travellers in search of the extraordinary, the authentic and the heartfelt welcome of a people who live close to their roots in a place where harmony, as if to mirror Nature itself, has become a way of life.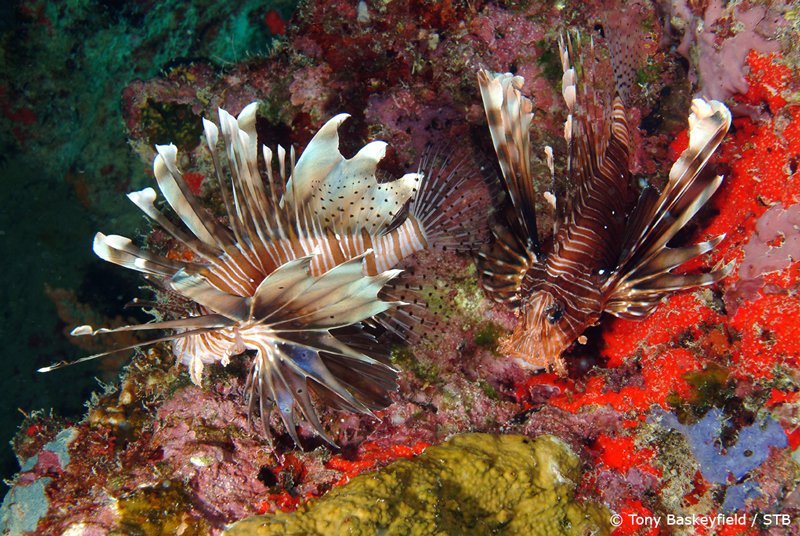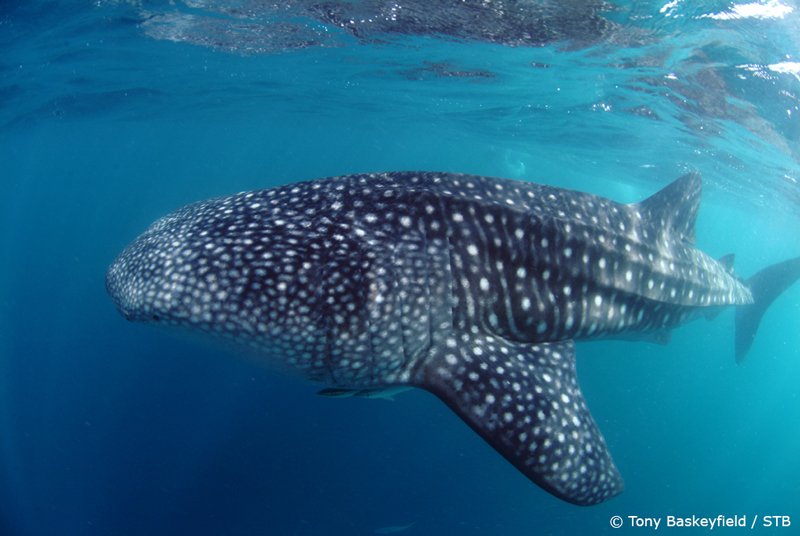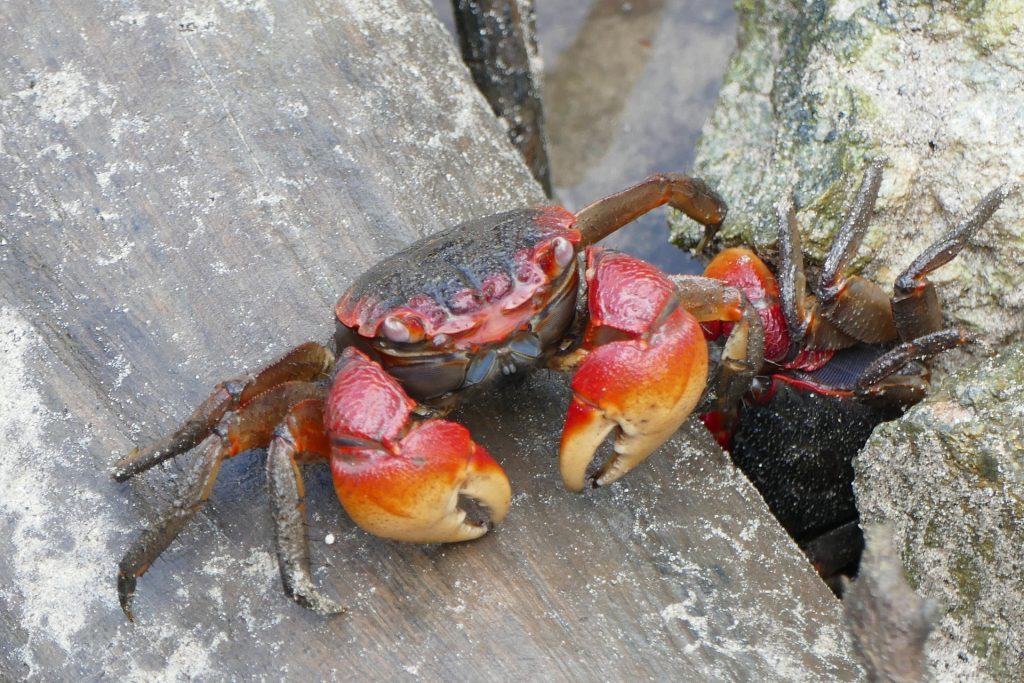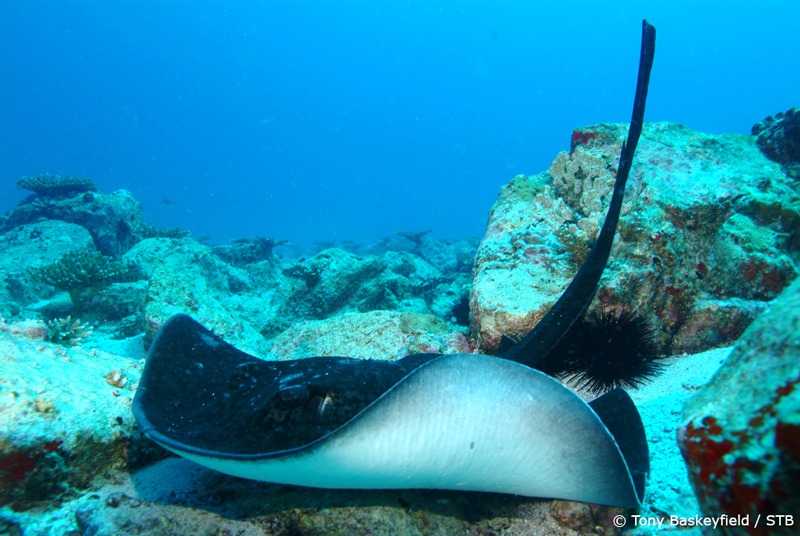 The perfect place to do everything or absolutely nothing
With the powder-soft sand between your toes, impossibly smooth granite rocks soaring out of a cobalt ocean and the sun a permanent fixture in a cloudless sky, you may be forgiven for associating Seychelles with nothing more than the world's most beautiful beaches. But put aside the idea of a deliciously idle fortnight, for here is the opportunity to explore a wondrous natural paradise, an opportunity to be jealously seized and never forgotten.
Island hopping whether by boat, plane or helicopter promises a true sense of the islands' diversity. Each has its own character: a timeless miniature world, flourishing in splendid isolation far from the hubbub of modern life. Nature trails wind their way through granite peaks and lush mist forests, and hidden coves harbour secrets that few, if any, have discovered. Scuba dive in an ocean of kaleidoscopic colours and swim alongside 40-foot long, plankton-eating whale sharks or skim the surface of the turquoise waters on water-skis, a kayak or a catamaran. Indeed, if the world's best fly-fishing can't tempt you why not, from the comfort of the boat, enjoy unrivalled deep-sea fishing instead?  Your catch could include marlin, sailfish, green jobfish and skipjack tuna.
Alternatively, avoid the ocean's splendours altogether and indulge in a round of golf. In Seychelles there is no shortage of spectacular distractions. None more so than the vivid sunset that marks the end of every evening – an incredible spectrum of colours that is never duplicated. And a staggeringly beautiful curtain-closer to an unforgettable day, no matter how you choose to spend it.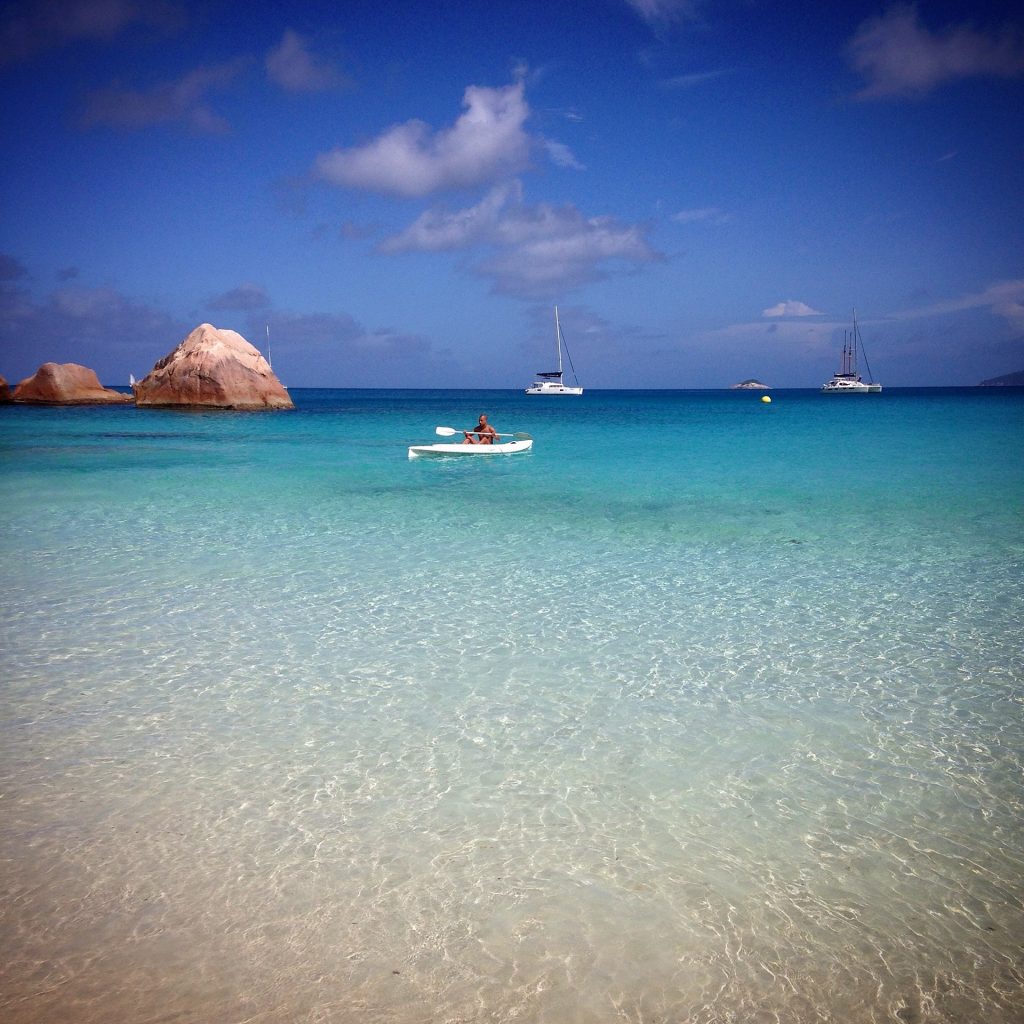 Seychelles: a unique place, a unique people.
The Seychellois nation is that rarest of success stories: a colourful and harmonious fusion of ethnic diversity. A place where the people have come from all over the world and brought their rich cultures and customs with them: a genetic and artistic melting pot that is in evidence everywhere.
A Roman Catholic Cathedral sits alongside an Anglican Cathedral, which in turn rubs shoulders with a Seventh Day Adventist Church, a Mosque and a Hindu Temple. For a place so small Seychelles' cultural breadth is astonishing.
The national language is Creole, adapted from 17th Century French and, like many of the people, peppered with influences from Africa and Madagascar. It has provided a platform for a number of successful poets, authors and playwrights.
Born of this fusion of cultures, Seychellois cuisine is equally spectacular. It offers the subtlety and flair of the French with the piquant flavours and exotic culinary  combinations of the East to produce a mouth-watering array of textures, tastes, colours and ingredients. The ocean's seafood and the islands' fresh vegetables and fruits arrive at your table guaranteed to seduce the most refined palate.
Traditional dances and music like the Moutia, the Sega and the Kanmtole, may accompany this gastronomic feast. Performed to the beat of drums, fiddles and guitars, the Sega's evocative rhythms and provocative movements are filled with sexual innuendo.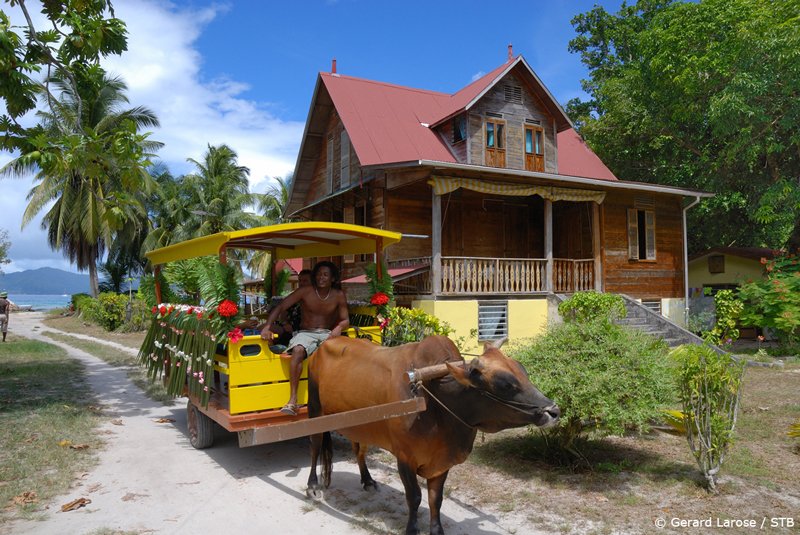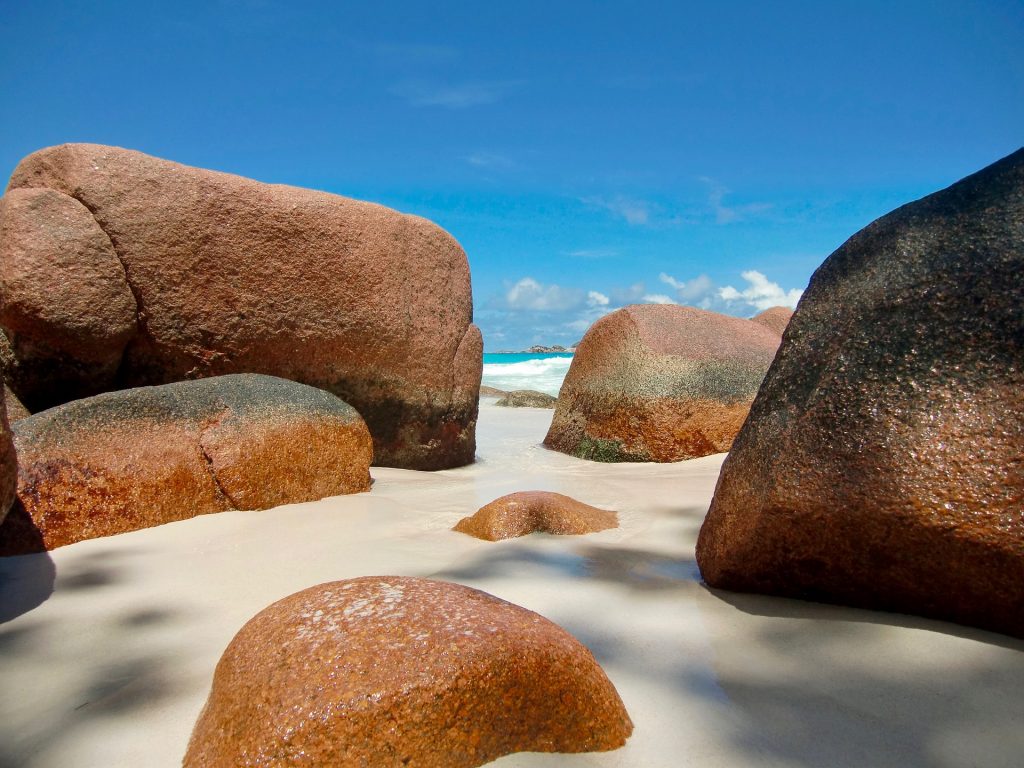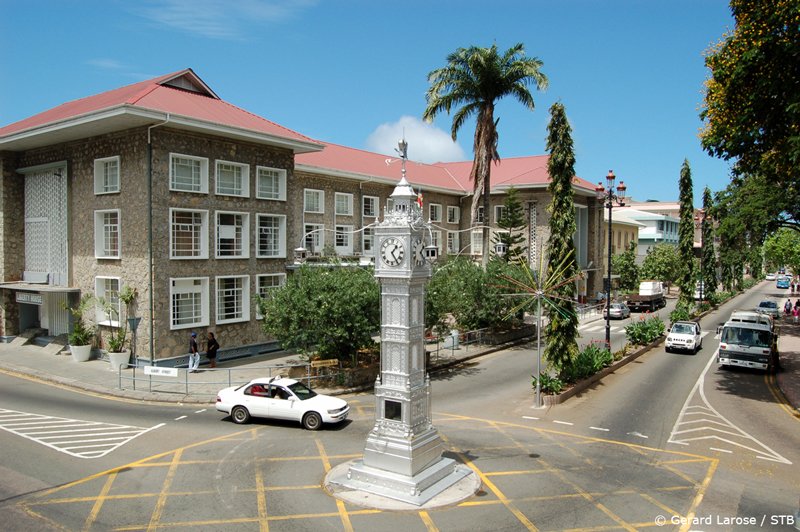 A natural paradise with a generous sprinkling of modern essentials
The modern traveller longs for escape. On an increasingly crowded planet the desire to flee the ordinary and sample the exceptional, even for a moment, is more prevalent than ever.
The Seychelles is about as far away as one can get from the processed, packaged and mundane experiences served up by many other destinations. Its isolation from a frenetic world means the islands enjoy a political and religious harmony found in few other places.
But that's not to say the finer things in life have passed them by.
The accommodation, which ranges from secluded island hideaways and 5-star resorts to small hotels, quaint guesthouses and self-catering chalets, is broad, modern and inviting. Far from being intrusive, each one blends seamlessly with its environment – an aesthetic and environmental essential. You'll be relieved to know that two things you won't find are global franchises and sprawling shopping centres. And the nearest thing to fast food is a fish curry. However, museums, restaurants, nightlife, good transport connections and a friendly, up-to-date tourism industry, they have in abundance.
Getting around is easy, as indeed is getting here in the first instance. Despite the
considerable distance from their nearest neighbour you won't need a visa nor, unique
for tropical islands, any vaccinations. Malaria is not something you'll encounter in the Seychelles.
For body and mind no other tropical destination is as welcoming, fulfilling and safe.
Seychelles may be 1,000 miles from anywhere else but once you're here it will feel like a million.