Welcome to Low Season Europe!
Hurray!… You no longer have to queue up for admission to the Acropolis Museum, no longer need to jostle with the crowds on the beach at Cala Rossa in Sicily, no longer need to spend crazy prices for air tickets during the peak season. Welcome to Europe in the low season. Imagine your dream trip to Europe…got it?…Good.  Now remove the queues, hastle, crowds and increase your notion of fun, local interactions and unique experiences and you have Europe during her low season months.
Sup a creamy pint of Guinness as you embrace the pure joy of Dublin's TradFest singing and dancing with the real Dubliners.  Or spend an afternoon at the Botanico Hotel and Oriental Spa in Tenerife, watching the sun fade over a shimmering blue crystal ocean. Or head up to Iceland and discover the Arctic coastal route as you chase the dancing Northern Lights stopping occasionally to bathe in the thermal springs and experience the most magical crystal ice caves you will ever see.
Whether you're a historian, a photographer, a music and culture buff, a wine lover, or have a voracious appetite for art and fancy cuisine, low season Europe has something for everyone and here are some of our favourites…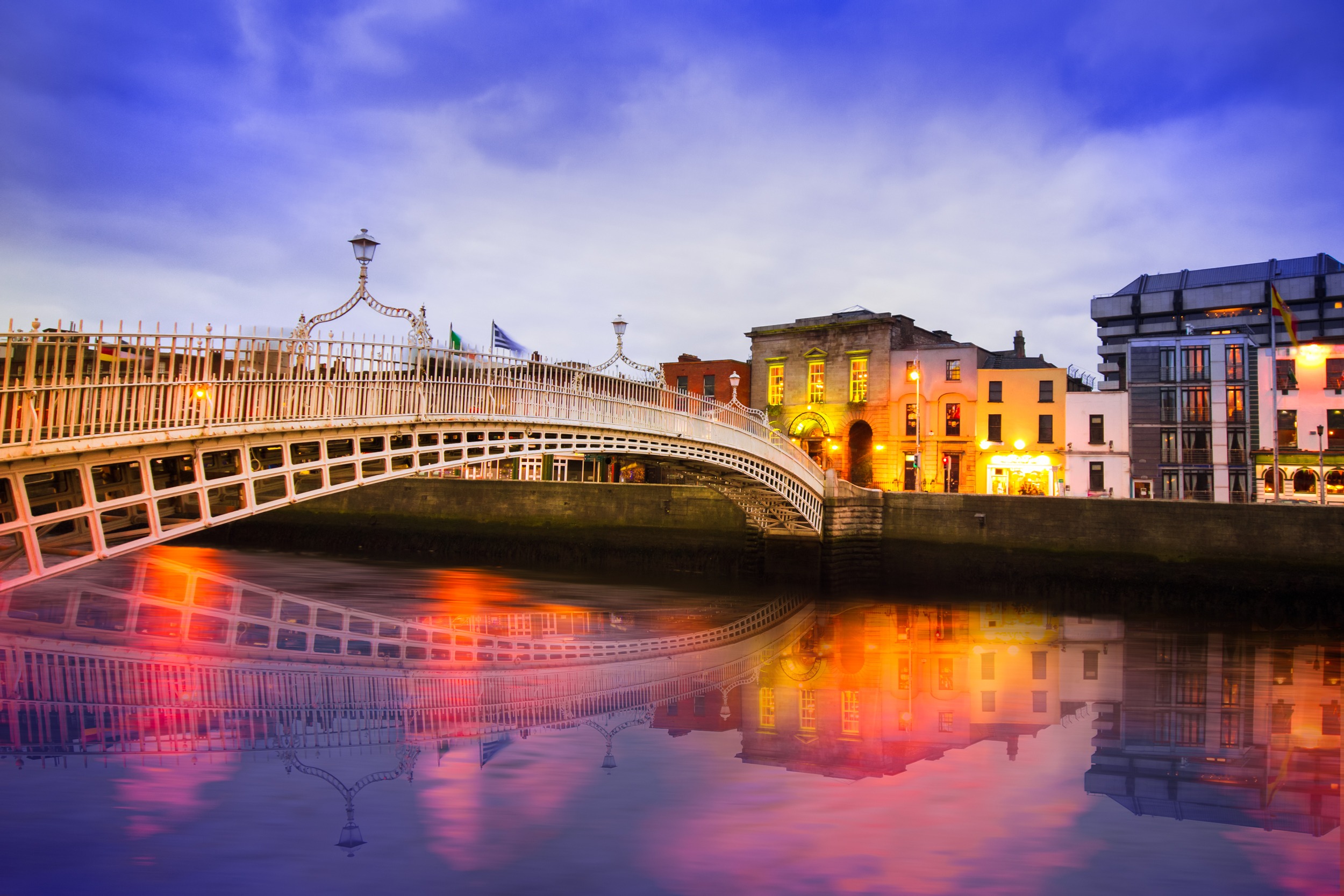 Best For: The Craic!
Where: Dublin, Ireland
When: Jan, Feb, Oct, Nov
TradFest, maybe one of the best traditional musical festival on the planet, once a year over a late winter in Dublin, you will be able to enjoy traditional Irish folk music emanating from granite walls and floating across the sky at various landmarks in Dublin. Grab a Guinness, sing and dance with some true Dubliners and feel your body beat as you walk through the old streets of Dublin guided by your ears. Traditional Irish music as we know it began in the 18th century. Its unique musical instruments, such as the haunting uilleann pipes and the Bodhran, are recognized worldwide. At TradFest, this rich history continues to this day and whilst the music may be the highlight, there's also a variety of other free activities like face painting, pipe bands, mobile farms and craft markets too.  We are told that the Craic is only Mighty!
Book now for TradFest 2021 from 27-31 January.  Ah do…go on, go on, go on, go on, GO ON!
If the Trad music scene isn't your thing, never fear!  For a few days each October, Dublin becomes the city of Goth as the Bram Stoker Festival that takes you on a deadly four-day and four-night adventure. From faceless dark parties to late-night dress-down screenings, from ghost theatres in churches to demon-infested food Tours, not to mention Instagram-horror movies. The Bram Stoker Festival commemorates one of Ireland's most respected writers, Bram Stoker, the great man who brought 'Dracula' into the world.  If you're on Twitter, don't forget to use the official festival hashtag at all times! #BiteMeDublin
Dublin in the low season months really does have plenty going on…
Oh, and we highly recommend a pint or two in Darkey Kelly's on Fishamble Street.  Great Guinness, great feed, great live music and great Dublin craic!
Best For: An Island Getaway
Where: Tenerife, Canary Islands
When: Jan, Apr, May, Sep, Nov
There are many attractions to see in Tenerife, but the island attracts visitors mostly with its year round sunshine. During the low season months you can feel the sun's warm caress on your skin as you explore this bountiful island's many charms.
One of our favourite options is hiking around Mount Teide Volcanic National Park, which is surely one of the greatest natural wonders in Europe. The entire park is a unique geological treasure in which will have you hiking through the pine-forested cloud layer on to the moonscape lava fields.  In the low season month of April, you will be enveloped in a world of unique flowers, grasses and their softly perfumed scents. Or you may prefer to enjoy whale and dolphin watching in crystal clear bays, followed by a picnic before heading to land. Your unforgettable experience and memories will be supplemented by a knowledgeable Marine biologist who will bring to life all that you are witnessing.
We highly recommend the Botanico Hotel and Oriental Spa. For more than two decades, it has been an award-winning resort and is one of the "Leading Hotels of the World".   We just love having a relaxing Turkish steam bath while watching black swans, turtles and koi fish around the vast pond. Or,  head over to the Gran Melia Palacio De Isora on the picturesque coast of Costa Adeje, overlooking the Atlantic Ocean and surrounded by mountains, for a unique and refreshing vacation in this flagship Melia property.  Tenerife will leave you wanting more…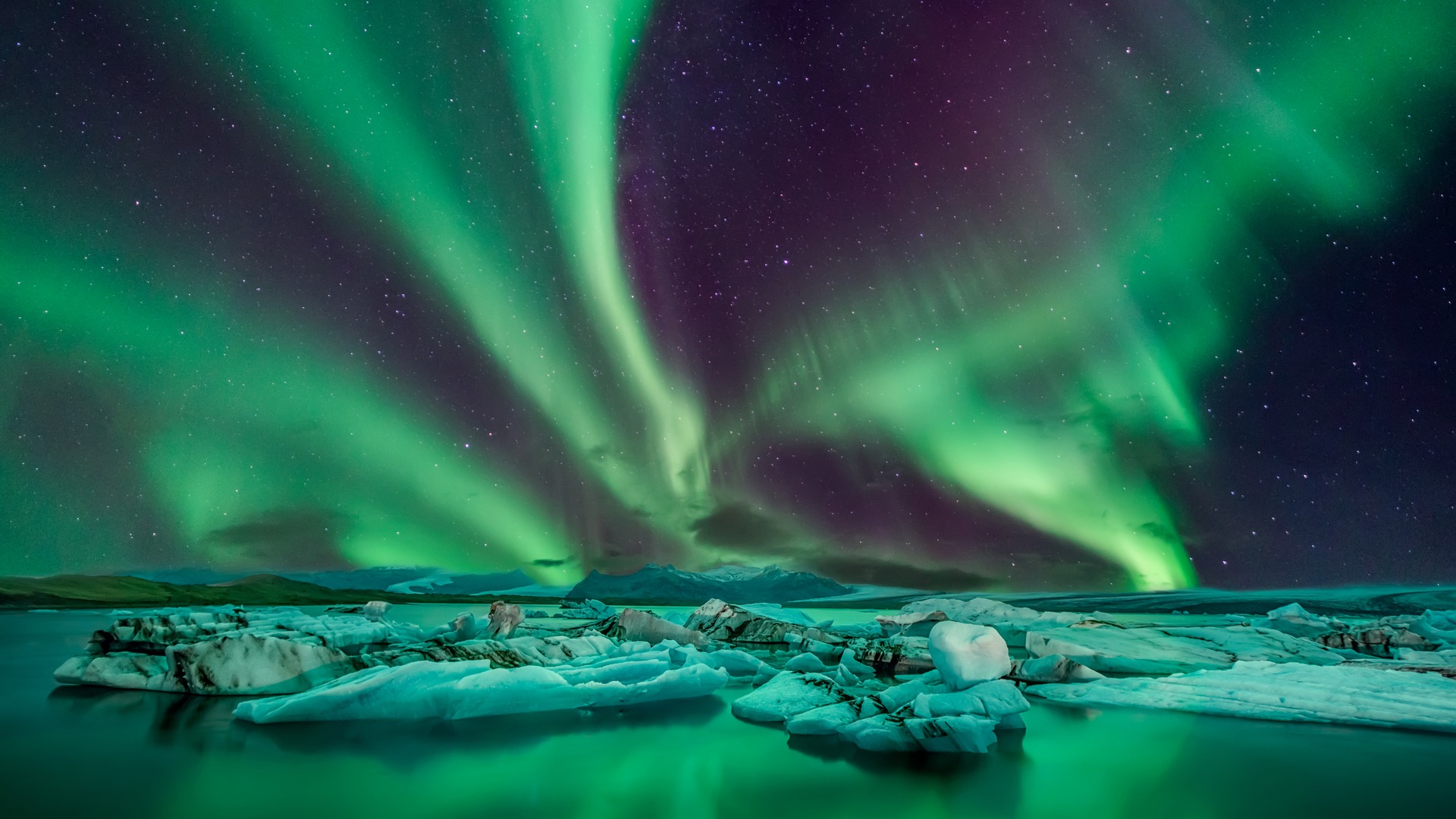 Best For: Adventure
Where: Iceland
When: Jan, Feb, Mar, Apr, Nov, Dec
"One day, I'm going to see the Northern Lights" – Sound familiar?  Yup, same for us.  well, fortunately, the low season months in Iceland provide the perfect opportunity. On clear, crisp winter nights, the Northern Lights can be viewed as they dance magically across the sky.  Our dream is to enjoy the wondrous spectacle of the northern lights from the cosy warmth of our own thermal heated hot tub under a million twinkling stars.
During the daytime, you can explore the incredible frozen, glacial ice caves which are accessible only during the off-season.  They usually produce a stunning visual effect of marbled blue hues which are beautifully photogenic.
Or why not visit Thingvellir National Park, a historic parliament which was accepted on the World Heritage list for its cultural heritage in 2004.  Situated within a rift valley created by the separation of two tectonic plates,  the Thingvellir National Park is covered by snow in winter, so you can experience an amazing white fairytale land.
Iceland is a photographer's dream come true.  The Southern Coast has an incredibly varied landscape where you can experience breathtaking waterfalls, black sand beaches, glaciers and much more.
We recommend you consider staying at the 360 Hotel and Spa, a hilltop hotel with 120,000 pine, birch and larch trees scattered over 200 acres and close to the famed Golden Circle, as an ideal base for outdoor adventures.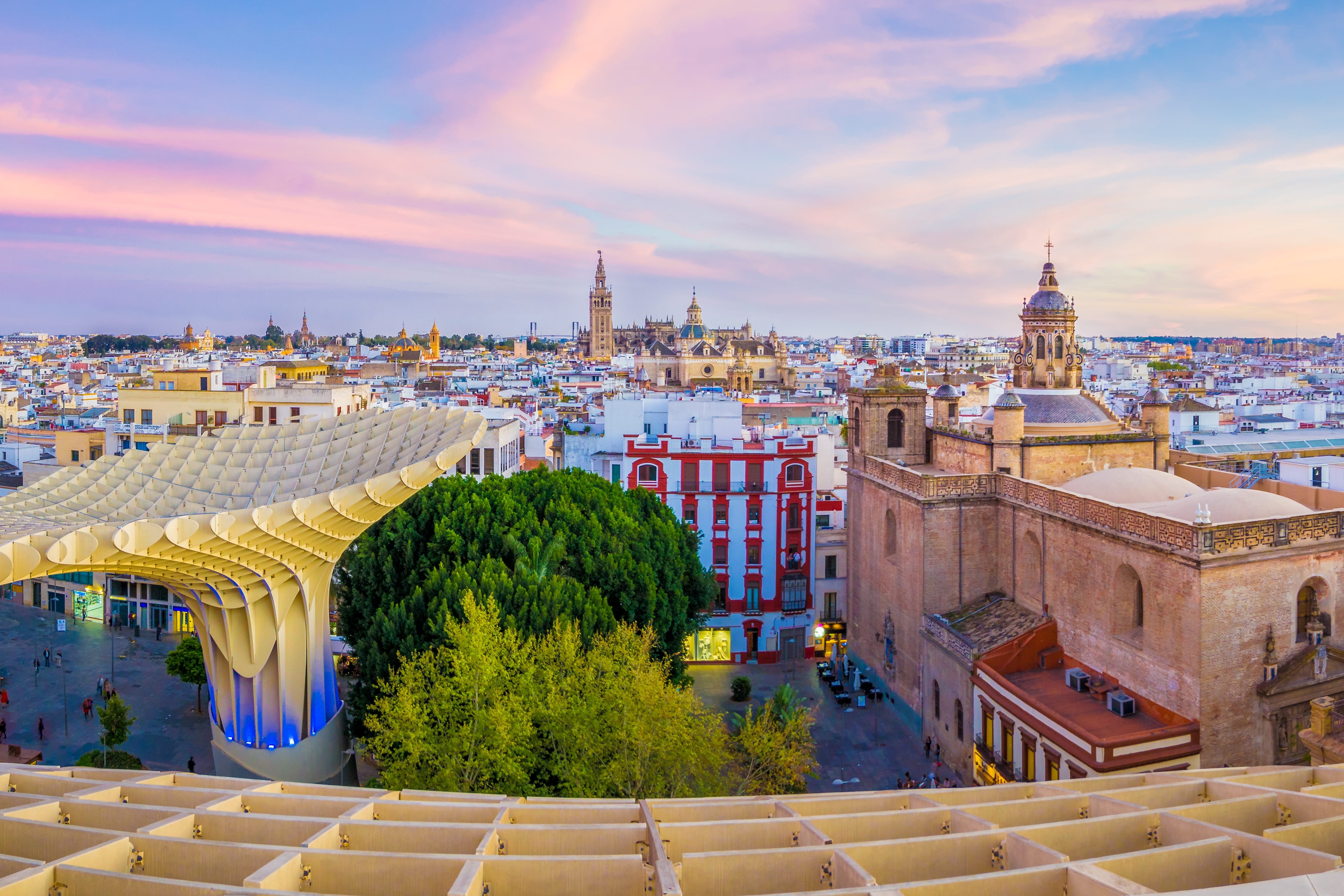 Best For: Real Spain
Where: Seville, Spain
When: Jun, Jul, Aug
What do we mean by the "Real Spain"?  A trip to Seville takes you on a journey of discovery where you touch the cultural beating heart of the Iberian nation. Seville is the Spain of romance and passion.
This Andalusian capital captivates your mind, soul and taste buds with its unique exoticism.
At the heart of Seville's tourist district, Santa Cruz is easily one of the most beautiful Barrio neighbourhoods in the whole of Spain. The area has many attractions, including the Cathedral of Seville and the Royal Palace with its breathtaking gardens, Alcasal.
To see Flamenco performances, Pena Flamenca Fernando del Valle Nino DE la Alfalfa is one of the most popular venues and you may well be tempted to have a go yourself by the end of the night. Whether you are a gourmet or not, you won't get bored in this Andalusian city. Everyone has heard of Seville oranges, but you must try the city's Orange Wine, which is a speciality not to be missed.  Then again, you may want to escape everyone and hide out in the winding alleyways of El Pasaje Santa Maria La Blanca, sipping a speciality cocktail as the sun fades welcoming in the cooler evening breeze on your face.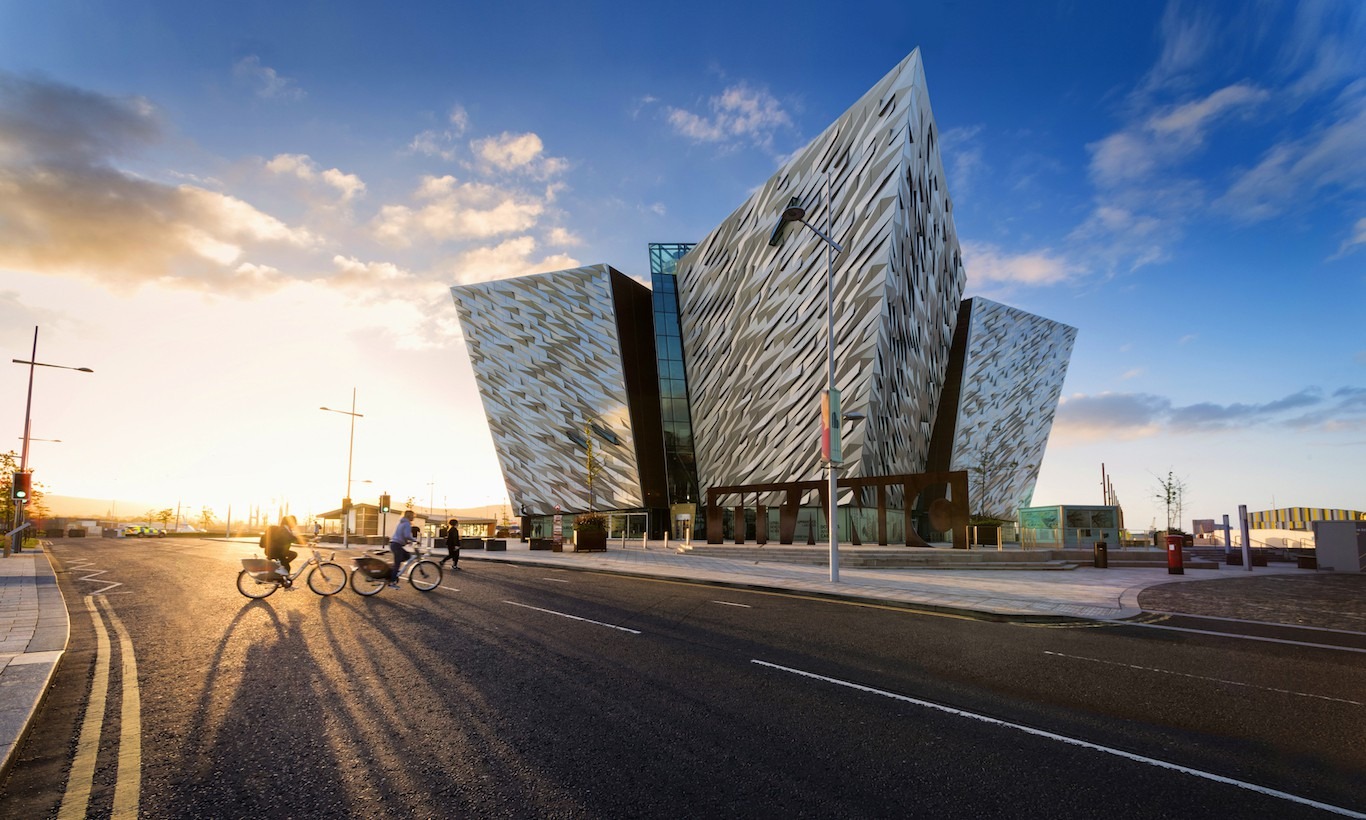 Best For: History and Game of Thrones Fans
Where: Belfast, N. Ireland
When: Jan, Feb, Oct, Nov
Why not head over to Belfast, bring your family and enter the world of your 'Game of Thrones' dreams. Whether it's the imposing Strangford Bay Castle overlooking the sea, the vast manor lands or the Ghostly Forest, Northern Ireland's first national forest park with it's pristine forests, caves, and running streams.  There is breathtaking natural scenery in every direction whether you're a GOT fan or not.  The Dark Hedge is a great place to see and is definitely one of the top3 attractions in Northern Ireland.
For the true history fans we cannot recommend highly enough the incredible Titanic Belfast which, with it's interactive galleries, allows you a unique way to experience the Titanic as you follow its journey from construction in Belfast to its watery depths in the North Atlantic. Also, don't miss out on the wonderful Ulster Museum with it's rich collection of art, history and natural science. It's free of charge allows you to come face to face with dinosaurs and Egyptian mummies.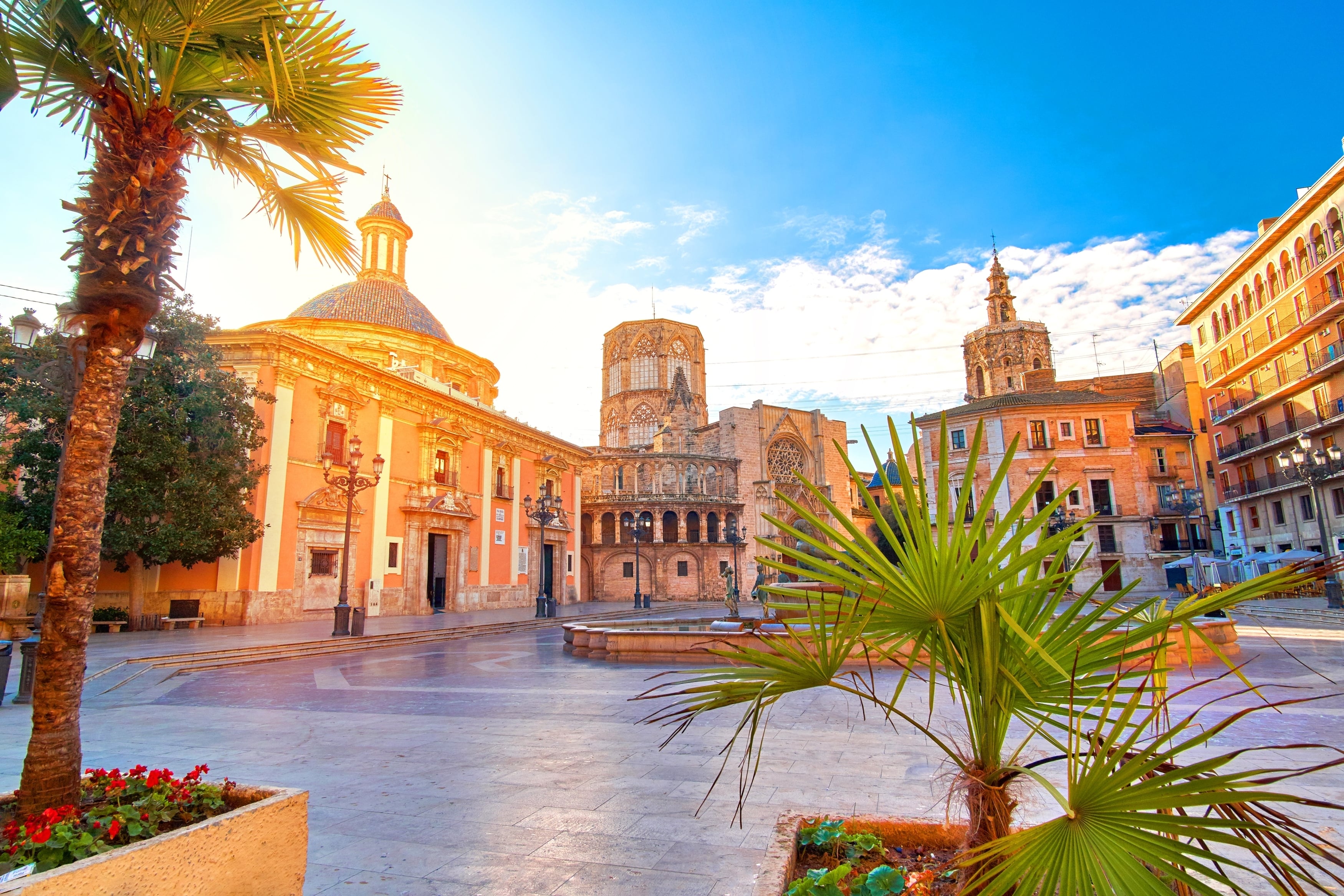 Best For: Food, Wine and Sunshine
Where: Valencia, Spain
When: Jan, Feb, Mar, Oct, Nov, Dec
If you have a voracious appetite for art and gastronomic delights, a trip to Valencia during her low season months provides a splendid opportunity to enjoy its "FESTin" in January and the Valencia Culinary Festival in February.
FESTin, the Art and Gastronomy Festival, provides a real feast for both the eyes and the palate. During these times, you will have the opportunity to enjoy unique gastronomic and culinary experiences in some of the city's best restaurants and art galleries. Enjoy a cooking demonstration by one of Europe's top chefs or perhaps a visit to the Picasso exhibition at the Fundación Bancaja with cocktail tasting alongside a local chef.
For 15 full days during the Valencia Culinary Festival, there are more than 30 unique gastronomic activities which take place in this wonderfully cool city. You can find and buy Valencia's best wines, cavas, liquors and traditional foods. Taste the best artisan wines and beers while you try the most exquisite cheeses, cured meats, sweets and other typical products from the region.
If you travel outside of these Festival times you can still enjoy a world class culinary experience and we strongly recommend the Ricard Camarena Restaurant(two Michelin Stars and three Repsol Suns). There is absolute respect for both taste and quality with this creative cuisine, traditionally derived from cosmopolitan and Mediterranean flavours and based on the finest seasonal ingredients.